3 Dressing Guide to Help the Best Man Navigate Seamlessly Through a Wedding
Increasingly enough, it can be noticed that over time, the dress codes for weddings are changing. From cocktail hats to crazy themes, there is no boundary to ideas and motifs in weddings today. But being a best man (given that you have quite a few responsibilities to handle), always dressing to the code can be difficult. But does that justify you wearing anything and walk up to the altar to give your friend moral support? Yes, not so much. You might or might not be a stickler for dress codes, however, if you want to be the eye-candy (and impress that bridesmaids) and move around with ease, not feeling uncomfortable, then here is a list of three clothing combination that you can try. Read on and make an impression on the attendees.
The conventional way
A sartorial triple treat comes in the form of a three-breasted suit perfectly tailored for the best friend of the groom. It is the most subtle and conventional way to dress up for your friend's wedding, without having to put much effort. A waistcoat, a pair of trousers and a blazer is like the holy trinity of clothes. A three piece makes a smart statement and holds up your status in the room full of well-dressed people as still the best dressed. And when in the reception, everybody removes their jacket to cool off; you will still have the waistcoat contributing much to your awe-inspiring look.
The modern man with a twist
Even when you have to attend weddings, you can stick to a smart-casual appearance. The less formal ones promote relaxed dressing and you should take advantage of this to the fullest. Pick separate tailored clothing pieces, a crisp shirt, a pair of nice trousers and a sleek blazer and team them with a smart pair of formal shoes and a tie as accessories. Opt for natural tones like navy, white and beige to keep the look grounded and spontaneous, and to balance tradition with modernity. Since you will be standing at the altar, make sure to keep the rest of your look kempt. You can the best pieces from private label clothing suppliers.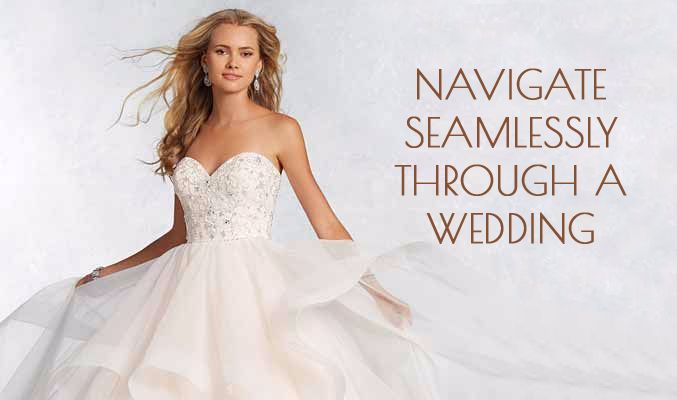 The 'bow-tie' Bond stimulus
A black bow tie is the timeless pursuit that many men seamlessly follow. It sticks up to the tradition, helps you look nifty and gives a very James Bond-ish appearance (and who would not want that!). when wearing a black bow tie make sure to keep the rest of your look toned down as you really don't want to steal the groom's thunder (yes, you definitely don't want to do that). So there are two wise options available for you- the classic black or the midnight blue. The former is interesting, whereas the latter is a more stimulating option. A white shirt, a pair of fitted trousers and a blazer, tailored to fit your stature well is exactly what you need. Also, a pair of shinning derby will serve the guise well.
So, if your friend is getting married, and you are bogged down by the thought of wearing the correct clothes, one which retorts to the theme as well maintains a proper decorum, these are the combinations that you really need to get around. Private label clothing manufacturer have the best of formal wedding clothes assembled which can be purchased in bulk by retailers. Register with them today and get massive discounts.