5 Golden Strategies to Scale Your Clothing Business in 2017
No more is kick-starting an apparel business a headache. You dial a clothing manufacturer for wholesale, build an online and/or brick-mortar store, do a light-bit of marketing, and there you go… What happens after this is something that troubles many entrepreneurs today.
How do you scale and sustain the business?
So if you successfully launched your apparel store in 2016, kudos! Now time for much important (and dare we say, tedious) tasks.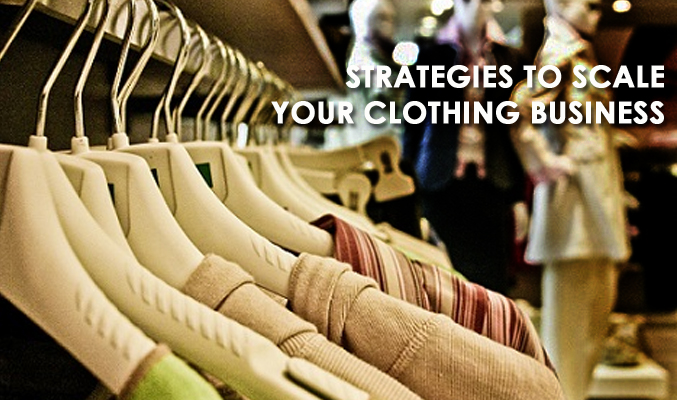 Make 2017 the perfect platform where you write grand success stories for your business. Here are 5 golden strategies to scale your clothing store wide and beyond-
1. Taking hands of a good clothing dropshipper
Even top retail brands and e-commerce platforms are rallying behind the clothing dropshippers today—why shouldn't you? Helping you handle your inventory and order fulfillment, including delivery on your behalf, dropshippers can help you go beyond your domestic boundaries and reach new markets without heavy investment.
2. Collaborating with your competitors
Sometimes, competitors aren't really your competition; they can be a great deal of help in wholesaling and expanding your business. So stop treating them as someone unhelpful, but instead stride to collaborate with them. Collaboration is the easiest way to reach new markets, with ample of resources and market knowledge, and without much of the investment.
3. Focusing more on customer retention
A study found that increasing customer retention by just 5 percent boosts profit by 25 to 95 percent. This means, instead of spending all your energy and money in finding new customers, you should invest in retaining your buying customers. Here, Customer Acquisition Cost (CAC) is much lower and return is much higher.
4. Cutting down your wholesale clothing collection
Often scaling means you should limit yourself. In the clothing industry, it means cutting back your wholesale collection. Have you been offering a wide range of collection under single roof, trying to target many groups of consumer, time to change your strategy. Focus on one micro-niche—one type of wears and one consumer group. It is much simpler and offers high conversion.
5. Personalizing your collection
Growing your business becomes easier if you have a Unique Selling Proposition (USP). For apparel retailers, having a personalized collection is one simple way to out-stand the crowd of competitors with a shinning individuality. So avoid buying the cliché and regular clothing wholesale; instead customize your stock.
These are 5 smart and winning strategies to scale your apparel business in 2017 rather easily. Good luck!