5 Outerwears Women are Romancing with this Fall 2019
Keeping up with Kardash… err, the ever-changing women's fashion scene is nothing short of following Usain Bolt- you know you can't do it. However, if you're tasked to it, you've got to at least try. And this is what that makes all the difference between the successful clothing business owners and the ones lagging behind in the market- the former ones try to find out what's trending, 'who's wearing what', and exactly what their customers are demanding.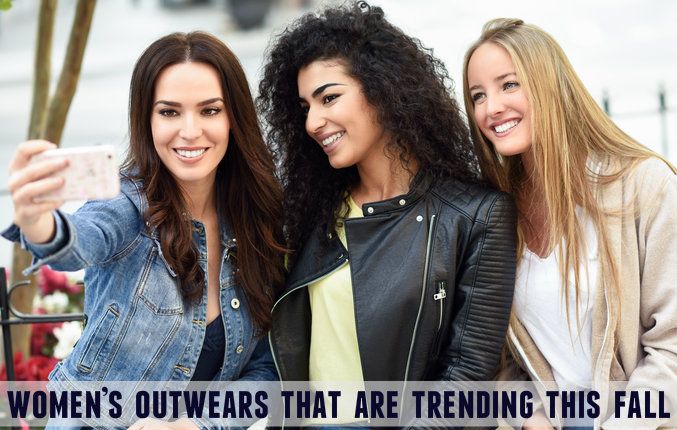 If you want to be one of those- the successful clothing retailers with flocking consumers and higher revenue- here are 5 women's outwears that are trending this fall with high-fly demand; dial wholesale women clothing distributors and bulk them today-
Leather Moto jackets

– The boyish charm of these leather Moto jackets is apparently what's the ladies are digging. The outwear with a classy and sturdy touch vouches to jazz up one's appearance with maximum appeal.

Suede Coats

– A perfect daily wear that speaks volume of style and elegance, the charm of suede coats is unbeatable. Heading out for an executive meet-up or planning to Netflix and chill with a mate, sport these cozy suede outwears and look your style-best all the time.

Floral blazers

– The new varieties of blazers highlight the splash of colorful floral prints that adds to their appeal, making them cool, eye-catchy and unmatchably charming. When paired-up with equally stunning midi skirt or trousers, one can pull an outstanding look rather easily.

Satin bomber jackets

– Bomber jackets have always struggled to top in the women's department. However, this fall they seem to have successfully done that, courtesy of top women fashion manufacturers and their latest collection. Flashy with a sporty touch, these satin bombers are perfect for casual outings.

Trench Coats

– Trench coats always spurt out of closest every winter. However, this year they are out a tad bit early. With an elegant touch, thanks to their refined length, collar and overall finishing, these long coats are as classy as it gets. No wonder millions of women are fanning over this staple this fall.
These are the 5 trending women's outwears—that every fashion forward lady must have in her wardrobe this fall and every clothing retailer must have in their warehouse.
In the clothing business? Dial women fashion clothes manufacturers today and get your hands on these chic, trendy women's outwears immediately.