5 Trending Girls' Wears that You Shouldn't Let Slip-by without Wholesaling
Even in the hyper-competitive market of kids' clothing, retailers get plethora of opportunities to fly high and make more than decent revenue; but that only if they know 'how' and 'what'.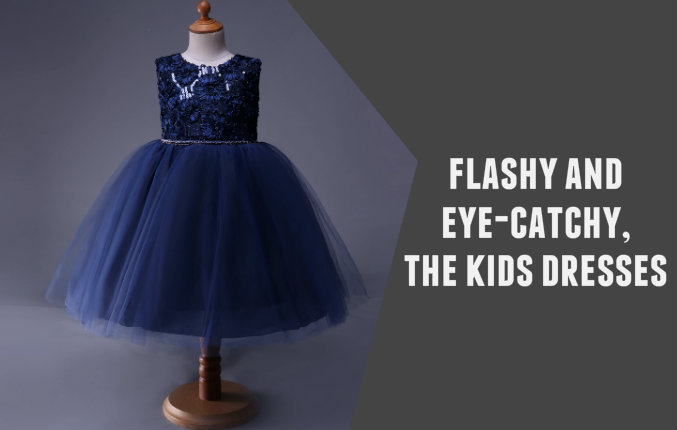 If you deal in this niche- struggling, clueless and with downing profit margin- don't lose hope. Here are top 5 trending girls' wears that you shouldn't let slip by this fall without wholesaling; dial top wholesale kids clothing distributors and give a boost to your dull business rather easily-
Sequin Dresses

– Flashy and eye-catchy, the kids' sequin dresses make up for the perfect event staple. They come in many varieties that vouch to enhance the little ones' appearance with maximum charm and adorableness.

Denim Skirts

– While denim wears have always been a popular choice for the little girls, this fall the world has rediscovered the appeal of denim skirts, and they are flying high in the market. And we're not surprised why; they are cool, casual and go perfectly well with any kind of top and occasion.

Floral Poplin dresses

– The new variation of the knee-length floral print poplin dresses is the new 'it' in the kids clothing department. Stylish, the quality of these outfits is just as flattering. Top kids clothes manufacturers today use the finest of wool, cotton, and polyester to ensure maximum comfort and breathability, regardless the season.

Gingham Cardigans

– How could it be that something is so crazily popular among the grown-ups doesn't eclipse the kids' wear department? The little colorful gingham cardigans are super cool and ideal for a relaxed appearance in spring and winter.

Bohemian dresses

– A beyond perfect party wear, these colorful silhouette dresses are casual with polyester base, yet stunningly eye-catchy. Ensuring the little ones highlight every occasion with a wow-worthy look, these outfits are the perfect pick for every parent.
These are the 5 trending kids' wears that the retailers shouldn't let slip without bulking this fall. Dial from among many kids clothes manufacturers a good one and bag-in your wholesale immediately.