7 Types of Underwear for Women and 7 Different Situations to Wear Them!
Even though we become shy when the topic in hand comes to spotlight, but ladies, just like the water we drink and the air we breathe, underwear forms an important part of our lives. But they are so ubiquitous that they go unnoticed most of the time. Without having a very clear idea about them, we have a habit of passing judgements about them. Most of the time, we even get them wrong.
So, delving deep in the world of underwear, here is a detailed list of the panties that actually should exist in your wardrobe. Also, it highlights the perfect situation to wear each of them.
#Boy shorts
Designed after taking massive inspiration from a man's brief, boy shorts are very comfortable to wear. They come in a rectangular shape with maximum coverage, while the low cut leg hole often stretched down to the thighs.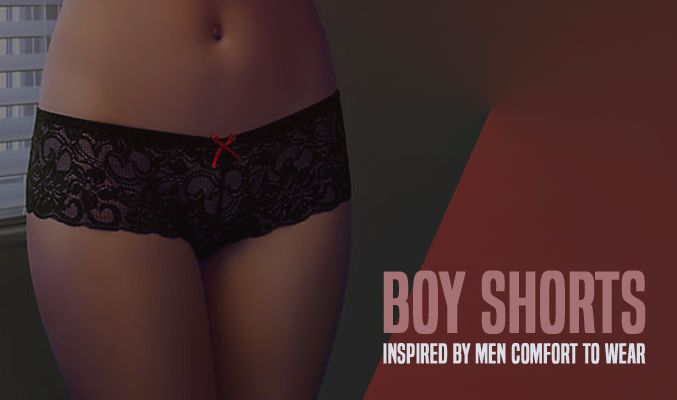 Where to wear them: Seamless in their construction, boy shorts are perfect to be worn under figure-hugging dress. Also, if you are engaging yourself in some high intensity activity, this pair will be the ultimate performance enhancing piece.
#Classic briefs
Often termed as "granny panties", classic briefs have a high rise and come with an elastic waistband. They offer full coverage and support and can be easily categorised as the most comfortable underwear that is featured in the list. On the department of looks, they might not score well, but nonetheless they are the most common.
Where to wear them: Keep your classic briefs for daily use. (And also if you have nothing special planned for the night!) Wear them with high rise pants for they come up to the naval. As a word of caution, do not team them with the low cut jeans for that will be only humiliating.
#French cut underwear
Anything French is sexy! Well, the same can be said for the French cut underwear. Though they have a high rise construction, the wide leg holes allow easier movement and do not sting if you undertake anything intensive. They had resurgence in the 1980s when Jane Fonda's exercise videos became viral.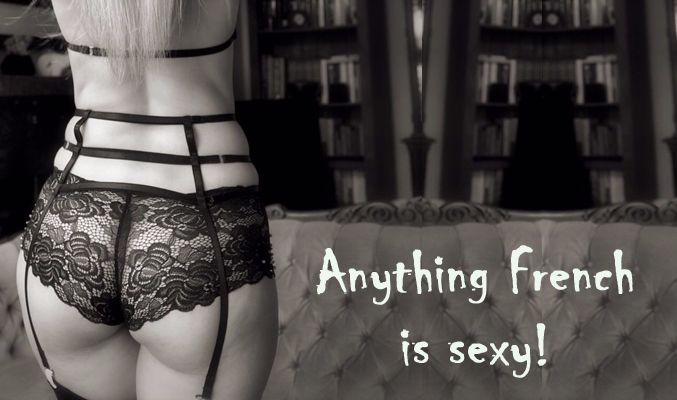 Where to wear them: You should wear French cut underwear if you want the comfort of a brief without elastic waistbands cutting through your flesh. They also have a sultry finish, unlike the classic briefs. Quite explicit!
#G-strings
With very little coverage to offer, G-strings are often the considered to be the sexiest underwear out there. It has no rear coverage, and provides very little in the front with a small piece of fabric attached to the strings, which again forms the waistband.
Where to wear them: The ideal situation to wear a G-string is when going for a hot date. It is hot and it is sexy. It further offers a seamless look under the hot dress you are planning to wear. (No embarrassment!)
#Hipsters
To point out an obvious myth, hipsters are not meant to be worn by hipsters only. The waistband sits on the hips and hence the inception of the name. They have low cut leg holes like bikinis, but unlike the latter, they offer proper coverage.
Where to wear them: If you are planning on to wearing low cut jeans and trousers, hipsters offer the perfect blend. Hipsters are comfortable to wear, especially on long days. Wholesale female underwear as accessible with many manufacturers come in a variety of shades and textures which only add to their overall design.
#Bikinis
As the bottom part of every lady's favourite swimwear, bikini bottoms sit below the waistband yet offer a comfortable fit. These pairs have a high cut leg hole which naturally does not sting, even when worn for a long time. Imitating a triangular shape, underwear manufacturers in usa have bikinis as a major part of their collection. They are tailored with the best fabrics, rendering them perfect for daily use as well.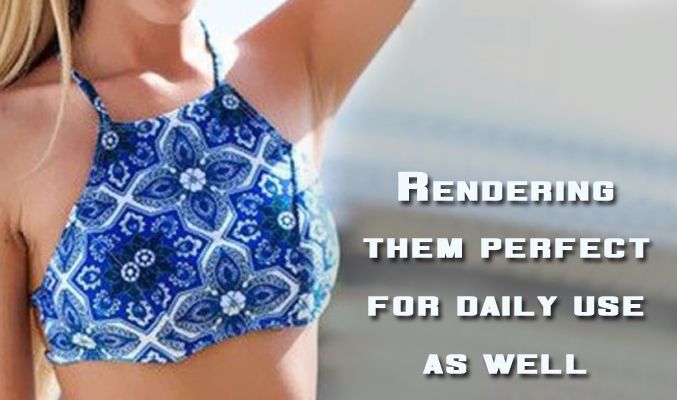 Where to wear them: Apart from wearing them to the beach (which satisfies their primary construction), they can be worn daily. With very less coverage to offer, they sit well beneath all clothes, while sacrificing nothing on the comfort zone.
#Thongs
Thongs are the most sought after undergarment if you have to wear a tight-fitting cloth. The reason why ladies prefer thongs is quite simple; it has no coverage at the back, so the chances of getting an awkward panty line are nil. The sides are meant to rest on above the hip bone, making them a wee bit more comfortable than thongs.
Where to wear them: As pointed out earlier, thongs make an appropriate choice when you are planning to rock a body-con dress or form-fitting pants. Also, if you are in the mood to twerk a bit, then yes, pick a thong.
So now, make a wise choice and see your life become easier! As womens underwear manufacturers have a vast inventory that showcases the above mentioned list of lingerie, retailers or store owners interested to update their collection can place a bulk order while securing massive discounts.