9 Tips to Become a Selling Pro in Ice Hockey Clothing Market
Sports wears aren't just about sports anymore. Look at the ice hockey jerseys for instance- sported by this sport enthusiast even when it's not a game day. In fact these jerseys have become a national wear for every NHL fan. But even then, with their high market demand, many small businesses go wrong with their ice hockey jerseys wholesale and their stock goes unsold. If you're struggling with the same problem, fret not- we're here to help. Here's how to bank on the popularity of ice hockey successfully-
Know about few things first
1. Although it would be hard to believe that you know nothing about ice hockey whatsoever, if that's the case, it would help you to know about this sports a little first. Many would consider this as not important, but it would help you in the next step.
2. Know a bit about the consumer market. If you own a business in Chicago and stocking New York Rangers' jerseys in heaps, don't be surprised if no one buys it. You need Chicago Blackhawks jerseys.
3. Also be considerate of the points table of the league. If Florida Panthers is winning and trending everywhere, few would like to buy the wears of say Toronto Maple Leafs, who is at the bottom of the table.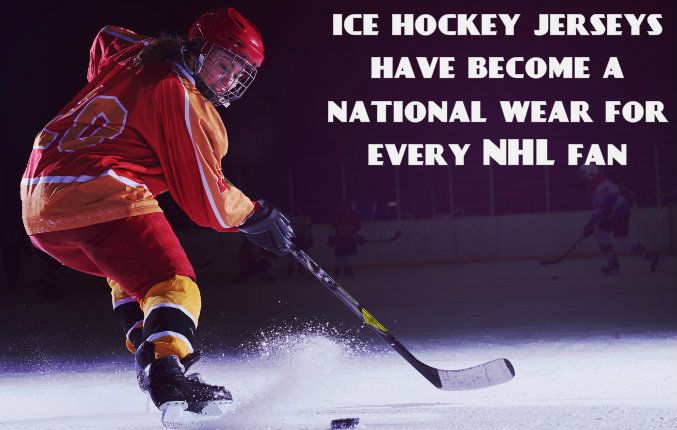 Let's talk about the manufacturers
4. Manufacturers play a very important role behind the success of ice hockey clothes wholesale. Although the quality of the jerseys doesn't top the buyers' priority list, this is not to say they neglect this aspect as a whole.
5. So you must pick a manufacturer who offers high quality ice hockey clothes wholesale.
6. It's okay as long as your customers are looking for team replica jerseys. But if they want personalized wears, or if you are targeting your local ice hockey clubs, you will need to customize your wholesale. And for this you must pick a manufacturer who offers wide and easy customization options.
Pushing the buyers to buy your jerseys
7. Just like every market, you will encounter some down period. Some slumps will exist longer than others. But this doesn't mean you sway along with the trend. You can adapt different tactics to push your customers to buy these jerseys.
8. Offering limited period discount offers is one of the best ways to make consumers buy something when they are less likely to do it.
9. You don't necessarily have to wait for customers and orders. If you are targeting the players, you can directly approach the local team or clubs from the front and take their orders.
With these 9 tips you can easily bank of the popularity of this sport and make the best out of your ice hockey clothes wholesale.