A List of Specialized Activity Wear for Every Type of Workout
With the frightful winter weather hindering your workout routine, you really need some strong inspiration that will get you going. With so many new specialized workouts that focuses on the stringing and well performance of specific regions of the body, similarly you'll need clothing that will be suited for the same. Just like your specialized training, specialized clothing will also play a great role in helping you reach your fitness goals. Some are required to be extreme sweat-wicking while some needs to be stretchable enough. Retailers who are interested in introducing specialized gym wear in their store can contact wholesale fitness clothing manufacturers.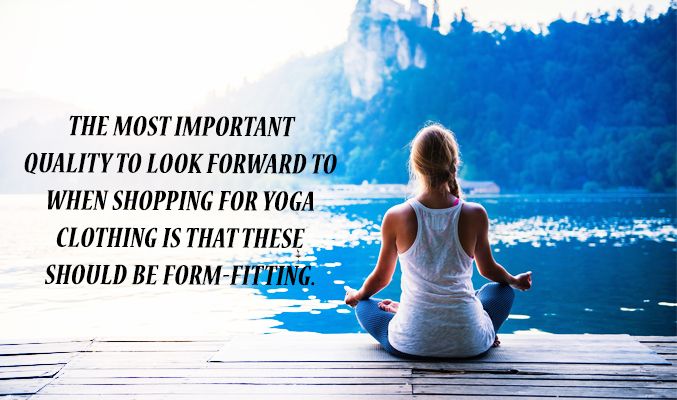 Yoga – The most important quality to look forward to when shopping for yoga clothing is that these should be form-fitting. You don't want to flash everyone in the studio hence it will advisable to look for clothes that are not only ultra -stretchable but well fitted too That can be found with wholesale yoga clothing manufacturers. Tanks with built-in sports bras are great. Plus, cycling shorts can also become your best-friend in the class.
Spin – since the spin class is a lot more stationery in nature, hence you have more flexible clothing options in this case. Just have fun during the activity and avoid shorts. Lightweight and breathable fabrics like mesh is essential in maintaining breathability irrespective of the intensity of the workout.
Running – When choosing clothes for running, it is best to consider the elements as it is one such activity that is done outdoors. Shorts that won't hinder your stride are a must in the summer months as is a sturdy sports bra all year round. Fabrics that will wick away sweat from the body will make up for the most pleasant experience.
Ballet – Unless you're a literal ballerina, it will be advisable not too get too literal about your wardrobe for the ballet class. But pieces inspired by the dance form are definitely advisable to use. As it is quite a trendy workout at the moment, there are many lovely options to choose from.
Hiking – Depending on the trail, hiking can be quite intense with heavy brush and rocky terrain along the way. Dress accordingly and cover your legs for protection which also means wearing appropriate footwear. The climate can change a lot along the mountain trails, hence be sure to layer well. Socks and gloves also play a major role in protecting you from the freezing cold temperature.
Now that you know about the specified needs of the different activity, get in touch with a popular activity wear manufacturer in the industry. All you need to do is browse through the collection of unique clothing and state the MOQ of the same to the customer care team.