Are You (fully) Banking on the Products, Services of Your Clothing Manufacturer?
Today top wholesale workout clothing manufacturers have taken giant leaps in the industry, notching the quality of their products and services and charging relatively low for their offerings. But even then the majority of retailers fail to seize on these developments, still sticking to the traditional notions as to what manufacturers are supposed to- sell wholesale.
Are you one of these businesses? Are you fully banking on the products and services of your fashion and fitness apparel dealers? We tell you.
Here are 5 ways you're limiting the growth of your business and the profit margin that you really deserves—5 ways you're not taking full advantage of your clothing manufacturer.
1. You're indifferent to the dropshipping model
Dropshipping is changing the way clothing retailers and wholesalers conduct business. Selling online (and even offline) and letting the manufacturers handle all the backend hassle, including inventory management and shipping to your customers, makes running a clothing business as easy and convenient as it gets. Many manufacturers are offering dropshipping services these days and likely yours too. Are you banking on this service?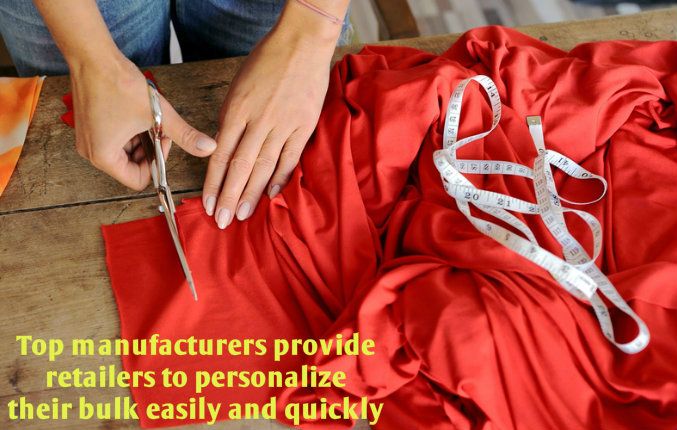 2. You're still settling for the regular wholesale—without customizing
Customizing your apparel wholesale is not just important today, it is rather essential to survive; to appeal the specific needs and preferences of the target consumer, as well as to thrive in the hyper-competitive market. Top manufacturers provide retailers to personalize their bulk easily and quickly. Bank on it! Make your wholesale unique and please your customers on a more personal level
3. You haven't even considered becoming a clothing distributor
While few years back becoming a clothing distributor was a distant thought with heaps of stress involved and large capital requirement, that's not the case today. Many wholesale fitness clothing manufacturers these days are providing small businesses an easy process to apply and become their official distributor. The chance of partnering-up with these leading manufacturing brands not only offer you high profits but also open many gates of opportunities to scale your business to the next level easily.
4. You think small and don't want to scale your business with your own private label line
Starting your own private line of fitness, fashion and lifestyle apparel has become as easy as it gets. Top manufacturers offer wide arrangements and easy facilities to bring this dream into a reality with their large catalogs, easy personalization, affordably priced bulk and wide distribution channels. So take a step today, plan and launch your own private label clothing line, and represent (proudly) a distinctive brand in the retail market.
5. You stress over small things instead of dialing the customer executives
Running a clothing business involves hard work and multi-tasking that could be quite stressful at times. Maybe your wholesale hasn't yet arrived; maybe that's not what you ordered; or maybe you want to exchange your wholesale with something different. At times like these, stress mounts. The simple solution is dialing the customer executives of the manufacturers and seeking personal assistance. Almost every top manufacturer today has dedicated customer help set up to resolve every big and small issue of the retailers. Take advantage of it.
These are the 5 offerings of your manufacturer that you're still not banking on. Benefit from them and scale your business and improve your profit rather easily.