Athleisure is Not a Fad…Are You Taking Note?
As with every new trend that takes the fashion industry by a storm over a period of say a year or so, athleisure too was thought to be a fad which would huff and puff but then soon run its course and never be used in the style lexicon again. But hold your horses because this trend is not going anywhere – in fact, athleisure has made fitness and sports clothing the new fashion! It has been affecting the sales of high-end fashion and designing houses in sort of a permanent way and unlike what industry experts previously anticipated, this style is going nowhere!
Athleisure is Rocking the World of Fashion
Wholesale fitness clothing manufacturers cannot but embrace this new fitness craze because from the very start, it has proved really good business. It grew with such rapidity that it became a separate category within the clothing industry. It is solely responsible for taking those stretchy leggings and neon crop tops out of the confines of the gym and into everyday, casual wear. As more and more people embrace fitness as a lifestyle, athleisure continues to maintain its high place.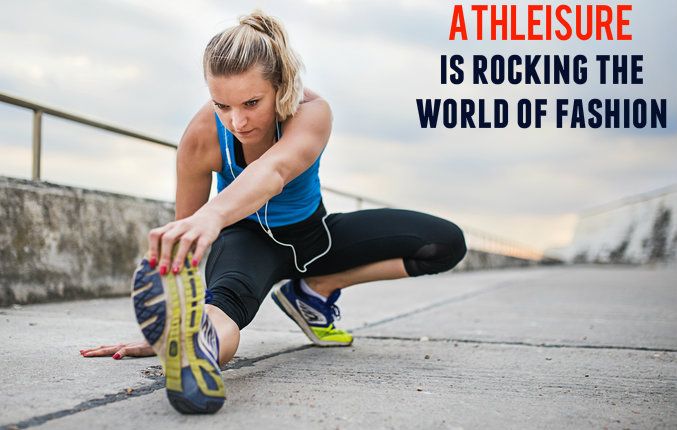 Time to Beef Up Your Fitness Clothing Offerings!
Embrace this new fitness clothing mania and improve your product offerings to pamper your customers. Your target audience, like the rest of the world, is looking for practical workout wear that is heavily inspired from a street style vibe. It is no longer only about performance but also about looking relaxed, cool and appealing. Activewear in this category is designed from technologically engineered fabrics that quickly absorbs and wicks away moisture and sweat while it is complete with hot colors, bold motifs and interesting prints worked into it for it to have a luxe appeal. Some of the popular styles that you can stock up on are:
Versatile and flexible leggings displaying luxurious graphic prints
Yoga pants in varying lengths that women are also preferring to wear it to office with long blouse or smart blazer
Stretchable yoga pants for men featuring drop crotch styles and tapered ankles that do not make the guys look feminine or funny
Sports bras with mesh lining in quirky prints and fabulous strappy details such as racerback, crisscross and so on, as well as bras with hoods for that extra zing
Shorts for men with highlighted sides and drawstrings and for women featuring style-inspired waistband complementing with the color of the shorts
Tank tops in myriad hues and tones, prints and patterns as well as strap styles
For a better idea and more options, get in touch with leading wholesale workout clothing manufacturers and jazzy up your fitness and sports clothing collection today!