Choose Fashionable Marathon Clothing and Shoes for your Annual Sports Day
Sports are an integral part of everyday life. Today, reputed companies and organizations have their annual sports day to commemorate sportsmanship and its spirit. Many corporate trainers and business tycoons are of the opinion that an annual sports event is a good networking and team building exercise within the employees as well as others. Marathon race is one sport that most companies invariable choose as it is popular and requires only running. To ensure that your employees are motivated enough to include their names, it is important to give them proper marathon clothing and marathon shoes.
Sportswear has a certain charm about them. It can pep up your mood making you feel all enthusiastic and carefree in an instant. Wear it and you are ready to take over the world. Such is its magic and verve. So when it comes to selecting the proper attire for your employees to take part in the marathon race you need to join hands with an experienced service provider. It is also a smart decision to have your company logo stitched into the marathon attires and accessories. This will help in your brand promotion and increase your recall value. This is because, a company that is well presented in all its events, is a company that bags maximum notice.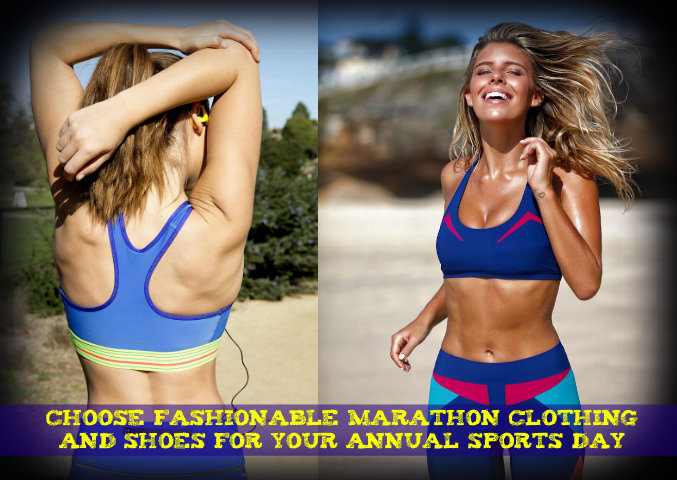 Today leading marathon clothing suppliers are present online. You can navigate through their websites and check their collection prior to placing a bulk order. Make your choices in terms of colour combinations, design patterns, the logo placement and the like. The product variants showcased by these service providers include Marathon T-shirts, caps, water bottles, singlets, jackets, hoodies, shorts, socks, pants, bags, shoes and many more. You can ask your employees to select what they prefer or can provide them with options to choose from. Based on the final selection you can mail the service provider the bulk order.
It is essential to place the order well ahead of time in order to ensure delivery on time and avoid any last-minute hassles. The modern day marathon clothing wholesalers deliver your order on the committed date and ensure premium quality products. People need to run a long distance in a marathon race. Hence, the service providers use good quality fabric and raw materials to make sure that the wearer is comfortable and finds it easy to sustain the race. The singlets and T-shirts have a good fit and yet allow room for proper ventilation so that no one feels stuffy and uncomfortable. The price range too is reasonable.