Dresses Can Win the Deal for Private Label Brands – Here's Why
Trying to pull a private label brand to success can be very difficult owing to the cut throat competition that exists in this arena already. Say for example, if you are planning to make a grand debut with t shirts and shirts alone, you can be rest assured that the 'blah' factor will play up just about any time to retard your growth. If however, you start your private label venture with an array of dresses, the immediate future can in fact look very bright. Here are a few good reasons why starting with dresses can be one of the best decisions private label enthusiasts can ever make… To begin with, the world is waking up to dresses. These graceful, effortless and thoroughly feminine apparel options are spreading out to all corners of the world to win the hearts of all ladies even those in the oriental east. So, on starting with dresses, winning maximum eyeballs would be an all-time possibility.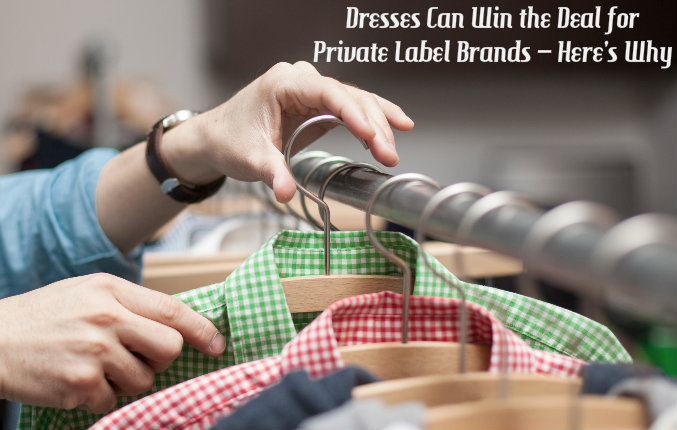 As has been expressed by many private label clothing manufacturers, inventing styles with dresses has always been a gleeful affair. Simply put, there is so much that you can do with it and can get as creative as you possibly can. With a range of stitching patterns and a thousand different types of fabrics, you can actually create thousands of styles season after season each of which is assured to attract a different set of buyers. From long dresses to short and mid length options, from party wear to office clothing, from casual dresses to beach numbers, there is everything to get creative with.
These are the times when a larger number of wholesale manufacturers are keen on investing their time in producing unique and often ramp ready dresses for private label brands. This is mainly because these wholesalers are confident about their fashion enlightenment as far as dresses are concerned. Besides this, they are also perfectly equipped to handle an array of stitching on a treasure trove of fabrics to introduce pieces that the world may have never seen before. Soft chiffon, laces, georgette are thus, more easily available to wearers than they have ever been before.
Lastly, the matter of pricing is always an advantage with private label brands in the first place. Clubbing the undeniable truth that dresses are growing in demand with the fact that they can be made available in shelves at lower prices can seal the deal in favor of the latter.