Flannel for Fall Fashion – A Trend that Never Grows Old!
The months prior to the chilly winter is the ultimate time to try out cool fashion garments and it definitely includes flannel. Thanks to the designers, many options are now available with flannel clothes. Whether it's shirts, dresses, long dresses and skirts, flannel is used to make a wide range of clothing for both men and women.
Flannel clothes are best during the fall season because they offer the ultimate comfort as well as style. Although the use of flannel dates back to the past eras, these haven't gone out of trend. Being quite affordable and stylish, flannel seems to have made a permanent place in the world of fashion.
Flannel Offer Various Patterns:
Yes, with flannel you can find a wide array of geometric patterns. Along with the patterns come the colours which are very important while you choose your clothes. The women's flannel shirts manufacturers are coming up with a variety of designs and you can simply check them out at their online gallery. If you are a retailer, then it is really a great option if you want to update your stock for the coming fall.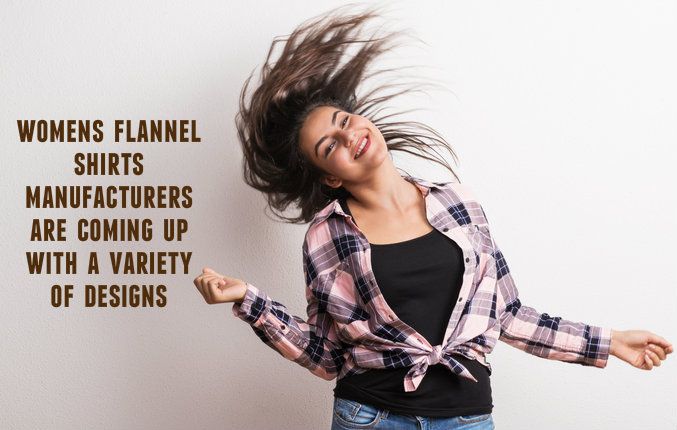 Flannels offer Great Layering:
When it comes to fall fashion, you cannot wear single clothes. If you are going to slip into your simple tees, you will need something to warm you up. And flannel can do it with panache. You can wear them as a layering over your t-shirts and can end up looking fabulously chic. Flannel shirts also go well with the scarves and it is staple in fall fashion.
Flannel Shirts Are Truly Versatile:
If we start talking about the versatility of flannel, it will never end. Flannel can be paired up with anything. Whether you want to dress up for a date or go casual for a friends' meet, no matter what your occasion is, flannel is just as good as a classy perfume which can accentuate your entire personality.
When It Comes To Affordability, Flannel Has No Parallel:
Just because flannel is super stylish, it doesn't mean that these will be pricey. Rather, quite contradictory to this belief, flannel is pretty easily affordable by all. If you are in retail business, flannel can be a great source of profit for you. Just take a look at the virtual gallery of the women's flannel shirts manufacturers and you will find a large variety to choose from.
So, to stay in style during this fall, stick to flannel and you can simply get the look that you want.