Gym Wear Manufacturers are the Gateway to Fitness Fashion
Are you taking good care of your body? As that will be the ultimate place you will have to live in. The top global manufacturers and the fitness experts have set some parameters guiding you in picking the right pair of gym apparels.
Workout clothes that matter at the gym
Workout apparels must at all times have some significant properties, because a report in the Advanced Material Research journal tells us how clothes can affect health. It can increase or decrease the blood circulation, while comfort is one essential factor that you need to keep in mind, choosing gym outfits. But comfort is not all, when you choose fitness outfits. Gym apparel manufacturers across the world put the fitness and running apparels through many tests injecting sweat free, active freshness with ventilating and antimicrobial properties to name just a few.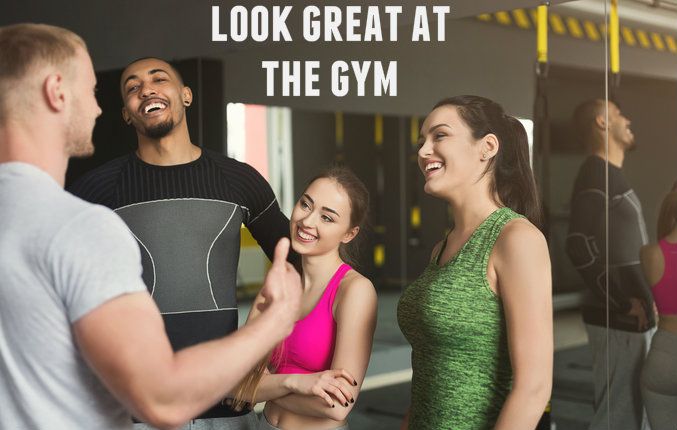 Look great at the gym
Experts says, 'exciting gym wear are a big exercise booster', because when you know you look good, you feel more confident.
Form fitting pants and tops or tees

– For a great posture and technique; you need the fit pair of pants. Firstly, the fitted pants will immediately tell you and your guide if your posture is correct, which is not much possible in baggy tracks. Fitted pants make you look good and show the weight loss progress.

Dry fit fabrics

– While ordinary cotton are comfortable to wear, but workout means good amount of sweat, and cotton fabric does not have the tenacity to wick the moisture away. Instead it will stick to your body, feel heavier and make you feel uncomfortable in the end. One the other hand, dry fit fabrics are particularly made for running and workout purpose, so you feel fresh and remain active, no matter how much you sweat.

The only one reason to avoid a fit pair of sport bra is your male gender

– otherwise you need to definitely invest in this segment. The racer back, with wide armholes and neat cuts around the neck, cool stylish and extremely flexible.
Gym clothing manufacturers globally and with the fast paced online accessibility bring to you the great looking and plush performing gym gears, not just good but best for you.
What you should never wear at the gym
Avoid baggy outfits

– they create a hindrance or get caught at the machines, restrict your movement.

Tight and revealing is not much welcoming at gym

– These cause a source of major distraction for others. And for you, it can actually reduce circulation and make certain exercise impossible to perform. You need take care of the fact that fashion is appropriate till the extent of its functionality. Gym wear manufacturers avoid production of such apparels and strictly recommend buyers to understand the fine difference between fitted and tight clothing.
'

Nano-silver' workouts

– that promise to keep away the bacteria, as per surveys conducted, this material fade out after few washes. A significant research work by the Chalmers University of Technology reveals that these nano-silver particles are a huge threat to the environment.