Gym Wear Manufacturers Introduces Stylish Fitness Attires for Women
Fitness is in vogue. Who else knows it better than the new era women? Her secret motivation to get to the gym is not finding a new workout bestie anymore. Rather, it's her excitement to don a stylish fitness outfit as she jogs on the treadmill. She certainly wants all the eyes on her!
Exercising to stay fit or to reduce those love handles has never been easy for a woman. She literally has to sweat it out. Amidst her busy office schedule and never-ending household chores, the call to exercise though present, often fades out because of tiredness. That's a universal fact no woman can deny. She needs a strong adrenaline rush to get her going. A sleek pair of leggings in her favourite shade that gives a toned look to her legs and a trendy top or sports bra would up her energy level. Keeping this in mind, gym wear manufacturers today have introduced stylish fitness clothing in bulk that women can't say no to!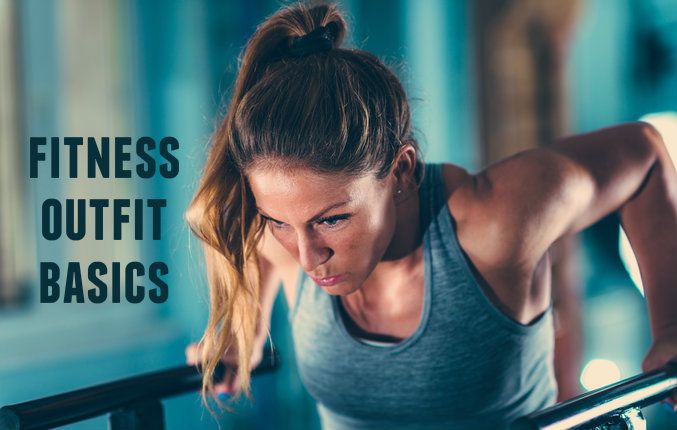 Workout and Fitness Outfit Basics
The woman body is a sensitive and a delicate one. According to health experts, women's fitness clothes need to be a perfect blend of style and comfort. It should not be extremely tight as that can affect her blood circulation as well as the glandular system. Reason why today gym clothing manufacturers and suppliers run their final products through quality tests to ensure a good fit.
Yoga and Pilates – When it comes to Pilates and yoga, you don't have to drape yourself all tight and skimp. Rather a little bit of ventilation serves better. Wholesalers of workout attires offer specially designed outfits that are well fitted and allows easy breathing. It helps your trainer to guide you better on the precision of your posture.
Running gear- In case of a running gear a loose outfit might not do justice. Running is a brisk exercise to be done at a stretch for a specific time. Fitted leggings in dry fit fabric are apt here. They look good and make your weight loss visible. It's best to avoid cotton as it cannot lock the sweat well and makes you feel uneasy after a while.
Dance clothes – Most gyms offer aerobics and zumba classes for fast weight reduction. Dance clothes need to have flair. It does not have to be something extraordinary, but half-tone leggings or well fitted shorts are good enough. It makes you feel like a Jane Fonda in the making.
Attractive workout outfits encourages women to take their fitness regime seriously. If yours is a ladies health club, then investing in modish gym wears is a smart idea. Today there are leading online providers of gym apparels in Australia showcasing their collection at a reasonable range. You are just a click away!