Here is Why You Should Invest on Good Workout Clothes
A daily fitness regime is a first step towards staying healthy and looking good. While some people take this quite seriously by splurging money on valuable workout clothes, some like to keep it low key and scoff at the idea of buying separate apparels for their gym sessions. However, investing a decent amount of money on some practical exercise clothes can turn out to be a good idea, since they not only make you look good after an intense workout session but also help optimizing the level of your performance.
Why old t-shirts cannot be a good choice for working out
Unlike an old t-shirt which is unable to absorb your sweat well and prone to get worn out after a few sessions, a good workout clothes is meant for not only transmitting the excess heat from your body to the outer part of the apparel but also accentuate your curves and make you look stunning even after the most rigid gym session.
If you are a retailer, interested in expanding your stock with some top quality active wears, then contact your wholesale workout clothes manufacturer today and check out their collection online.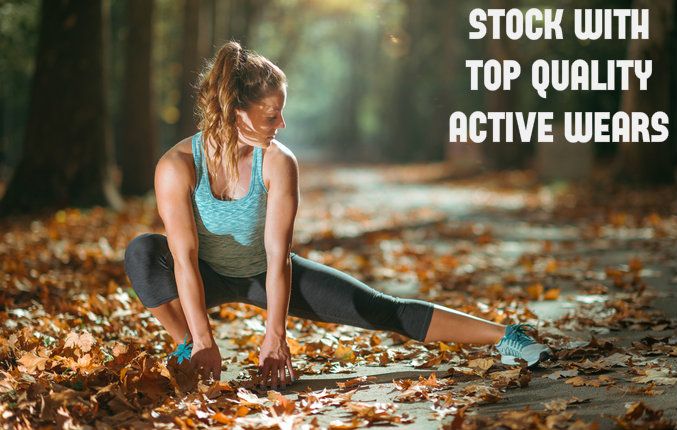 What features will you find in active wears
Right fit
An ordinary garment is unable to give you the proper fit required during this time. On the contrary, if you know your correct size, then the workout clothes you will choose will add to the level of your performance at the fitness centre.
Moisture-wicking ability
When it comes to selecting material for the gym apparels, synthetic fibres or a blend of cotton, polyester and nylon works best. They not only balance the heat in your body but also wick away the moisture and give you a fresh feel.
If gym owners are planning to buy some wholesale workout clothes for their members, then they have to pay special attention to the moisture-absorbing ability of the apparels.
Functionality
From zippered ones to those with hidden pockets a set of good gym apparels are great for providing maximum functionality and comfort at the expense of one.
In today's world people are increasingly becoming attracted to the trend of hitting gym in their most stylish as well as comfortable clothes. So retailers and business owners can refresh their stock with some of the most striking ones from a trusted source of wholesale workout clothing supplier and place their orders in bulk.