How Golf Clothing Manufacturers Influence Your Performance on the Course
Many golfers, especially the ones who are just starting out, often find themselves spending an outrageous amount of money on efforts to improve their game. From getting an established and experienced coach to buying expensive clubs, forks, kits, etc. – golfers tend to leave no stone unturned when it comes to giving a power-packed performance. However, an aspect of the game that mostly tends to get overlooked is the clothing. Golf apparel is as important as a club for making or breaking the performance of the golfer on the course. These apparels are not designed only to make you look utterly gorgeous on the greens. Each piece of golf clothing has its own significance and the quality as well as design of these clothes have a huge impact on your performance. Come rain or shine, the game will go on and you will have to play your best every time. Good quality golf clothing helps you do just that.
What you must look for in good quality golf clothing:
Golf clothing manufacturers make it a point to keep you comfortable, no matter what season it is. Staying well guarded from environmental elements is vital to be clear headed enough to focus on your game. For example- while standard clothing materials easily get soaked in the rain, the golf clothes are fashioned from such fabrics that resists water at least long enough for you to run for cover.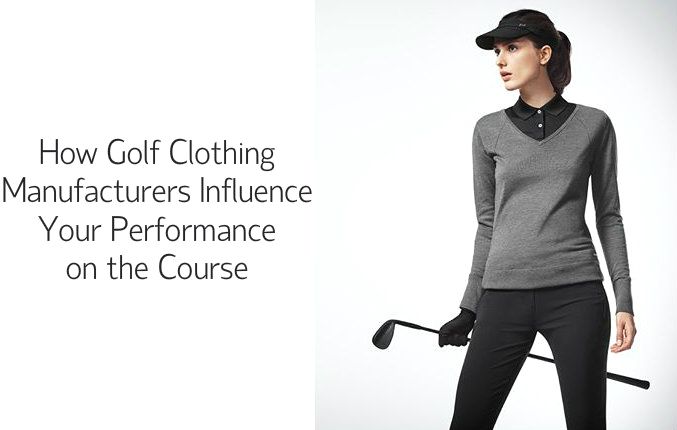 Strong winds are another one the elemental problems that can affect your game play. If the fitting of your clothes is too loose, they can get caught in the wind and knock you off the course or even bring down your body temperature and that will affect your strokes. On the other hand, extreme heat paired with a strenuous session of golf inevitably leads to heavy sweating, shortness of breath and discomfort. It is because of these reasons that golf clothing manufacturers make body fitting golf clothing that helps to maintain the player's body temperature by offering maximum moisture absorption and heightened breathability.
Maneuverability:
Golf clothing manufacturers also know that the outfits they make must also offer the golfers with maximum maneuverability. The golfers need to bend and twist their body in such a way that they can gather adequate power for their swing. Thus stretch materials are mostly used to provide the players with ease of movement. When it is golf outfit that is being discussed, shoes and gloves should not be left out from it. Proper shoes and gloves provide the golfer with better grip and therefore improved control for better swings.