How Not to Select a Good Wholesale Clothing Distributor?
Wholesale clothing distributors bear a whole lot of burden for the success of the small businesses. Right from offering them the right kind of wholesale to offering it at a convenient price range and ensuring timely shipping to add-on services like dropshipping. One discrepancy in their tasks, even the minutest, can steer your business to disappointment. This makes it very (VERY) significant that you do your research thoroughly before you do business with clothing distributors in USA, UK, Canada and Australia.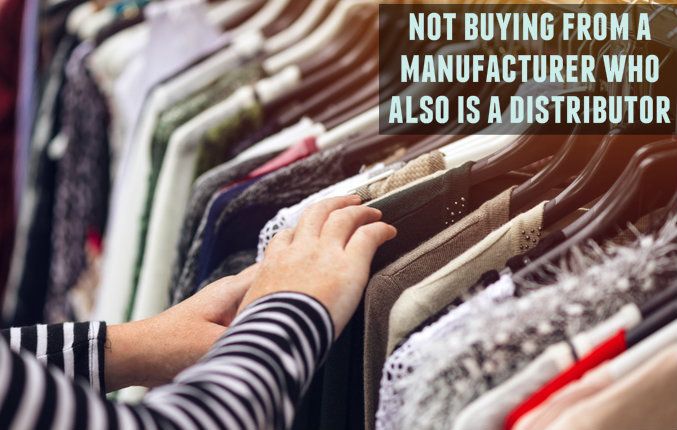 There are few silly, easily avoidable mistakes that many small clothing businesses make while choosing the distributors- due to their lack of research, resources and knowledge. Here are four of those mistakes to give you a heads up- to prevent you from committing them-
Not doing a background research– Like mentioned, choosing the right distributor is very important. But many business owners don't bother to do a background research and they buy from the first distributor they can find. And even the ones who do that their research, they just use Google, forgetting what once the great Robert Langdon said- "Google is not a synonym for research." You should walk an extra mile- contact that distributors' past and current customers (if possible), read forums, dig in their social media accounts and above all, call or shoot them a mail asking all your questions and queries.
Not buying from a manufacturer who also is a distributor– Today there exist many such manufacturers who also offer distribution and dropshipping services. Additionally, they might also design their own exclusive clothing lineup. Buying from such manufacturers reduces the cost, considerably, of third-party distributors and dropshippers.
Buying from more that one distributor– There are many small businesses who buy their bulk from more than one distributor; even if their ordered wholesale is similar- same item and same variety. The reason behind that might vary- they want to build repo, they want to test the quality of the clothes, this is actually reducing their total expenditure or whatever. But this is never a good idea, for it overburdens the business owners with unnecessary stress and hassle. Also buying in small quantities, from many distributors, will increase your bulks' cost.
Not enquiring about the shipping terms and conditions– There are lots of terms and conditions behind every "Shipping within 5 working days" or "Free Shipping", and many small businesses never bother to read or enquire about it. What if you don't get your bulk within the said period? What if your wholesale is destroyed on its ways? Is your bulk insured? What are their refunds policies? Are their any additional charges if your order is urgent? And so forth.
Don't commit the four above mentioned mistakes that nearly every rookie in this industry make when selecting wholesale clothing distributors, and you will have your right foot on the more-than-perfect spot.