How Proper Fitness Clothing Will Affect Your Workout
Read on to master the act of wearing the right gym clothes for a proper workout.
Coming across the clothing collection from a popular fitness clothing manufacturer in the business, to fit your gym's dress code, personal style and comfort level may need a few shots, but once you have got what works, you can get in shape with no worrying about what you are dressing up.
Let's check out some of the things you need to keep in mind before randomly putting on anything and going to the gym.
Dress to acclimatize
Various workouts call for various gears, so think about the activity you are doing and also the weather conditions, plus whether you are working out outdoors. If you are taking a simple yoga class, loose-fit cotton clothing may feel revitalizing, while a more intense hike needs sweat-wicking outfit to avert overheating. You may need technical gear along with reflective patches or stripes for running workouts or cycling, particularly if you work out at dawn or dusk. And, certainly, any outdoor workout needs putting on sunscreen to shield your skin.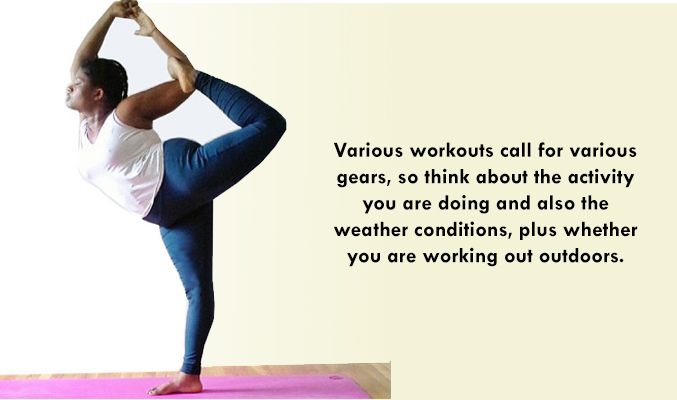 Bottom wear
Most women purchase workout bottom wear to complement their shirts or vice versa, but doing so isn't essential. As with picking your tops, your key priority when choosing pants for your gym workout is to look for sweatpants, yoga pants or shorts that are comfortable, light and let you move freely. Few women go for elasticized biking-style shorts, while others prefer the freedom and comfort they will get in yoga pants.
Upper wear
Generally, women can put on sweatshirts, long-sleeved shirts, tank tops and t-shirts at the time of their gym workouts. It is clever, although to check your gym's dress code to make sure what shirts are right. Usually, gyms allow tank tops but disapprove of halter shirts and tops that reveal too much cleavage. As with every single gym clothing, make sure your tops are made of stretchy, light fabric that keeps you breezy and doesn't restrict your mobility. Synthetic material usually offers a more comfortable, lighter feel than cotton.
Business owners and retailers who want to include comfort fitness clothing for women in their store can get in touch with one of the popular clothing manufacturers USA. All you need to do is go through their huge collection of fitness gear, pick out the pieces required and place your bulk order.