How to Get Best Wholesale Clothing Distributor for Yourself?
If you are looking forward to getting in touch with the wholesale clothing distributors, we have some tips to help you find the best wholesale clothing distributors for you.
Get in touch with the Manufacturers first
getting proper understanding about the market is very important. People often overlook this step and make the biggest mistake of their life. For instance, if you are looking for wholesale workout clothing, it is very important to get proper knowledge of the key manufactures of workout clothing in your geographic area. After proper research, compare the quality and prices to see what suits you better. Finally get in touch with them and place your order. No wholesaler can offer you the best price as a manufacturer.
Contact Local Wholesale Suppliers
Manufactures can help you with the wholesale distributors that they are directly dealing with. Getting in touch with them, should be quiet obvious the next step. After proper negotiating, you can get the best deal from these wholesalers.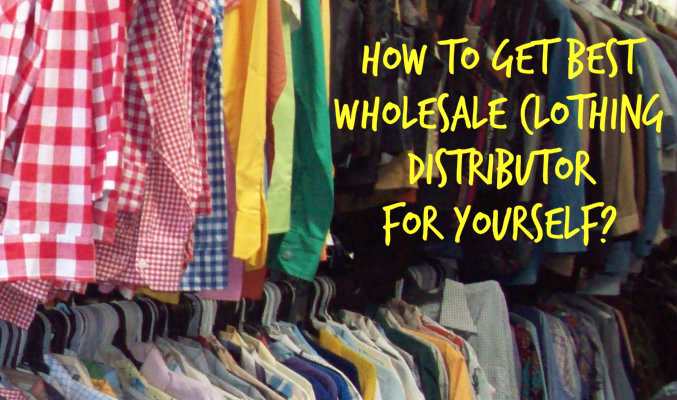 Searching for Wholesale Clothing Distributors Online
In case you are unable to get in touch with the manufactures and local suppliers, you can anytime use Google to your rescue. Search for Wholesale Clothing Distributors in your area, domain etc online, and google will help you with all the necessary information.
Check Major B2B Marketplaces
You can check some of the most popular B2B marketplaces. Usually Distributors tend to post on such sites or are selling on these platforms. This will help you get in touch with some of the major players in the market and compare prices to get the best deal.
Join Industry Groups, Forums, and Other Professional Networks
You can directly post your requirement or surf through various posts to find the best wholesale clothing distributor in the market. This will save you from all the hard work and let the distributors get in touch with you with respect to the requirement posted.
Subscribe to All of Your Industry's Trade Publications
Stay updated with the latest changes in the market and know what is happening in your market. This way you will be able to make better decisions by understanding the changes in the market.