How To Pack A Weekender Bag
Spring is here which means it's time to execute all your plans for the fun weekend trips. Laid backs love the roads while the adventure seekers love to travel to a different altitude. Irrespective of where you wish to spend your weekend at, there are certain rules that you need to follow to make your trip comfortable and enjoyable.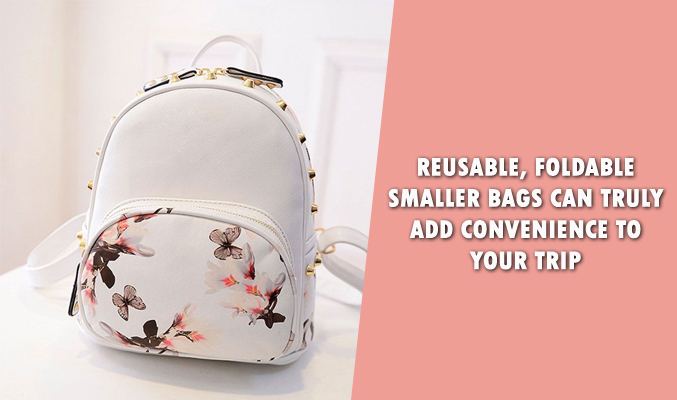 In fact one of the popular bag manufacturers in the industry has come up with a unique collection of trendy and functional bags worth the investments. Meanwhile let's find out about the rules to pack the weekender bag.
Use a Pouch for Lingerie
If you're making it a romantic weekend or just bringing an extra bra, you don't want these items accidentally exposed while traveling. That's why a pouch comes especially in handy. Any pouch that can fit your lingerie works, including cosmetic pouches. Make sure it zips and you'll be fine.
Bring Smaller Bags
Reusable, foldable smaller bags can truly add convenience to your trip. For instance, if you're going to the mountains or the beach for the day, you can keep all your daytime items in the smaller bag so you can leave your weekender at the hotel. You could even use this smaller bag as a laundry bag too.
Use Small Containers for Toiletries
Unless it's sunscreen, there's often no need to lug around full bottles of mouthwash and skin cream. Invest in small, reusable plastic bottles and transfer your essentials into these. Label each one so you don't mistake your items.
Roll up Outfits Together
You know the clothes you wear – especially the outfits you reach for again and again. You probably threw in an outfit or two like this for your trip. Why not pack these items together? To do so, roll them up into one.
Separate Your Shoes
When packing your sneakers, shoes, or heels, you want to make sure they have their own bag. You can even layer plastic grocery bags if you forget to buy a shoe bag ahead of time. Not only does bagging up your shoes keep them from transferring odour, but it also prevents them from transferring dirt to your clothes and toiletries.
If you want to surprise your customers with a unique collection of trendy bags, make sure to get in touch with one of the popular bag & apparel manufacturer in the industry. All you need to do is have a look through the vast collection of clothing, select the required pieces and state the bulk needs to the help team.