How to Use Christmas Promotional Items to Advertise Your Brand!
It is true that the quality of your products will determine the popularity of your brand, but the stepping stone to bring your brand name in the public eye depends greatly on the way you are promoting it. If you are starting your business in the line of fashion clothing, then your stylish garments can be the perfect mode of advertisement. Not only will it express the primary focus of your company, but your promotional event will also be the 'first look' into your product categories.
When you launch your own brand, your target is to draw the attention of the maximum number of people, right? So, what can be a better time for promotion than the Christmas festivals? Here is a brief discussion on how you can promote your brand during the Christmas Eve when the whole world come together to celebrate the festivals.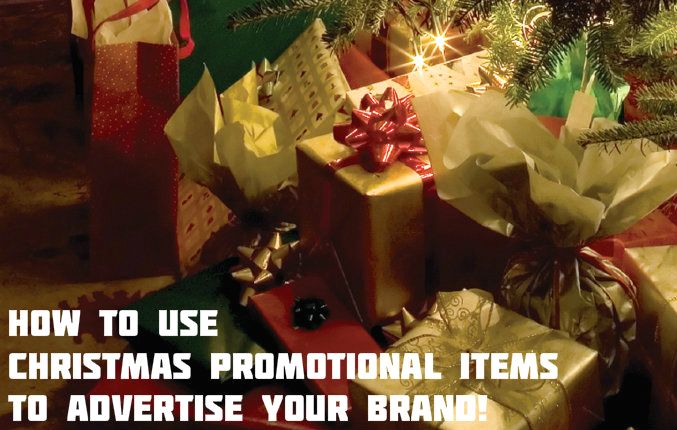 Distribute Christmas Gifts:
Christmas bell has already started ringing and it is high time that you jot down your promotional ideas. The exchange of gifts is a custom in Christmas and they can be an excellent way to bring your brand in the limelight. If you have an existing list of customers, then plan a gift for them which will bear the logo or the name of your company. It can be a jacket or a printed t-shirt, whatever you find appealing can be a unique tool for a successful promotion. Distribute these promotional Christmas gifts among your clients. These unexpected gifts will create a good impression on your customers and in turn will generate goodwill on behalf of your company.
Make your Christmas gifts useful
Souvenirs that are just showy but not serviceable will never be able to make a mark upon your customers. Therefore, invest in the corporate Christmas gifts that are most likely to attract the attention of the common people through its utilitarian approach. Create unique design ideas that will make your brand stand out in the crowd. You can also use innovative catchphrases that will simultaneously refer to your brand integrity and add to the colors of the festivals.
Where to Purchase:
Now the question that occurs at the end is that where you can find all those facilities for a classy private label clothing, right? Well, the good news is that the leading online stores have been offering their customization services for promotional clothing. You can place your order for the wholesale Christmas gifts that will strike a chord with the festive ambiance of the Xmas.
So, get ready for a mind-blowing promotion. Do not delay, Christmas is just around the corner.