Kids' Clothes- 5 Times You Kill the 'Cute Quotient' of the Little Ones
If little kids could speak their minds and judge good/bad, it is very likely the majority of today's mommies would get to hear 'what are you making me wear?'
While mothers have all the right intentions when they pick kids' clothes for their little ones, their choices are often poor. And rightly so; ensuring the kids are comfy, look ever-so-cute, and also factoring the price of wears, there's a lot to juggle.
Here's 5 times your poor selection of kids' wears kill the cuteness factor of your little ones-
1. It's tacky… dressing your kid like little adults
For God-knows-what-reason some people claim that dressing kids like little adults is 'in' and that it looks adorable. Fact is, kids in grownup-like wears looks tacky and parent should stop with this rather stupid trend. Dress them like who they are. Courtesy of top kids clothes manufacturers, there exist too many amazing varieties in the market today. Purchase them if you're really looking for something different.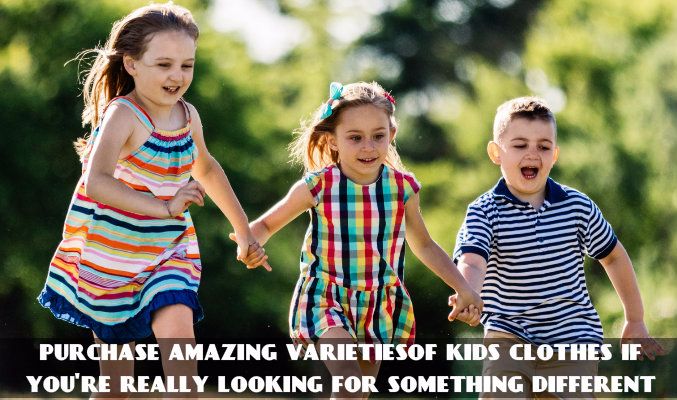 2. Picking the dark shades
While there's nothing wrong with dark shade kids' wears, they just don't complement well the jubilance of the little ones, as many contend. So do experiment with different shades, but don't always stick with the dark ones. Purchase lighter variation of tops and bottoms.
3. Too many accessories
Kids, by nature, are supposed to be carefree. Accessories on them, at least the unnecessary ones, look weird and kill their cuteness quotient. So if you're in a habit to put on necklace, bracelets, and what not on your little one, please stop!
4. Leathers are for grownups-grownups and not for little-grownups
Anything leather on kids is unappealing— tops, bottoms, accessories. While many wholesale kids clothing manufacturers do offer many varieties of leather wears, avoid buying them, even when you think they look good. You're not a 'cowgirl' and neither is your kid.
5. Trying emo or hipster look
Dressing kids like kids is the best choice. While emo and hipster looks are quite popular in the contemporary fashion space, picking skinny or baggy wears for your child is a fail. Go for standard fitting- anything less or more is tacky.
Keep these 5 pointers in mind the next time you're deciding on what your kid should wear. Buy accordingly and dress them like 'the most adorable'.