Know How to Find the Best Custom Clothing Manufacturers in USA
Are you among the ones who prefer to design their own sports wardrobe? Then you should be looking for custom made clothing manufacturers for this purpose as they will be having the expertise which you require. There are multiple reasons due to which people prefer customization of sportswear. These reasons are the ones that need to be particularly addressed by the manufacturer when taking up such clients.
Fabric Quality
Since the clothing is needed for sports and fitness purpose, the wearer would want a material that is super comfy. Excellent quality of fabric that is lightweight and at the same time long lasting is the key. With advanced technology, there are some really good quality fabrics that have come up. Since it's an all season needs, one would definitely want to invest in balmy sportswear. For this reason, the fabrics have an inherent trait of moisture wicking, that is the sweat from the body gets easily absorbed by the fabric and thereby released by quick evaporation keeping the wearer cool and comfortable during the scorching heat days. These materials have another trait of temperature control where the cloth acts as a barrier or an insulating layer to protect the wearer from the chilly winds in extremely cold climatic conditions. These modern fabrics are stretchable as well to allow adequate body movements to the athletes and are available with custom clothing manufacturers.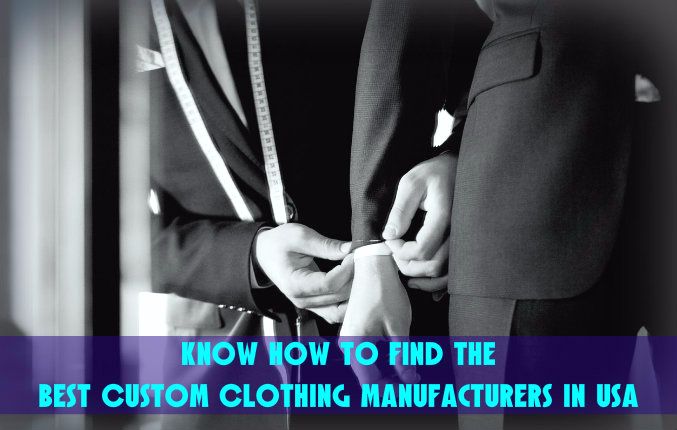 Attractive Cuts and Patterns
Sportswear that not only provides functionality but also soar up the style quotient of the wearer is much in demand. So you have racer backs, spaghetti straps and halter necks coming in for the ladies. Tennis wear for ladies gives one ample opportunity to explore new styles. Some of the one piece tennis dresses that are customized are a classic blend of fashion and sports. Take a look at the upgraded clothing inventory of an expert custom clothing manufacturer in USA and lay your hands on the best clothes.
Choice of Color
Color plays a vital factor in deciding the look of the attire. Although soft and mild colors especially in spring summer season look great on all sportsmen but it requires high maintenance for which not all are ready to commit. Therefore, the trend of darker hues commenced. For fitness wear, black teamed with contrast colors like orange, purple and red look stylish.
This bit of information might make it simpler to place your order for custom made sports clothing. For this you can search online for any renowned manufacturer in USA who can get you the best deals.