Men's Guide to the Perfect Street Style to Nail in 2020
This year, the men's clothing the trends are only beginning to surface on the streets. From patchwork prints to oversized suits, there is a myriad of new styles that flatter anyone's taste. Whether you need a wardrobe update or you're just searching for a bit of summer styling inspiration, check out the blog below to know more as popular apparel manufacturers have curated the best collection of sartorial men's clothing that business owners can invest in.
Cuban Collar Shirts
Do you want to feel the summer breeze in a stylish Cuban collar shirt? With a distinctive collar and short sleeves, these are an easy way to jazz up an outfit and make a real statement. You can choose to wear them with a bold print or keep it plain in a solid color. These shirts look extra cool in bright shades like yellow, blue or green.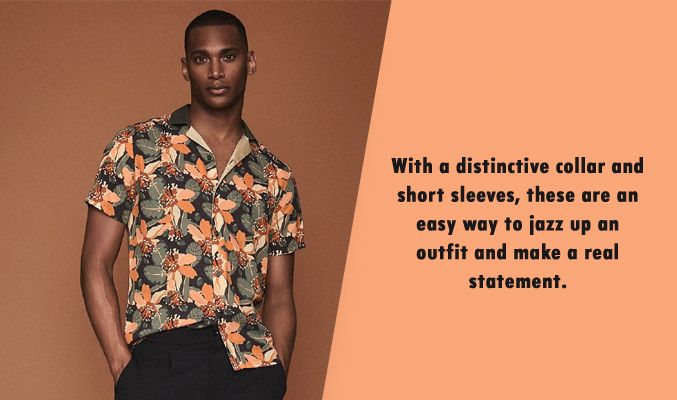 Flares
The '70s are back in every way possible and the flares are a big example of it. With a thin upper leg and an exaggerated ankle, these trousers are sure to make an impact anywhere you go. Pair the pants with a slim-fitting shirt or turtleneck to emphasize the bell bottom, or you can keep it flowing with an oversized hoodie and T-shirt for a more casual feel.
Long Shorts
Achieve the ultimate casual feel in a pair of long shorts. These are a great way to keep yourself mostly covered but stay cool in the summer heat. Whether you rock these bottoms with a bold pattern or you keep it hot in a bright color, you can't go wrong in these statement pieces.
Oversized Blazers
Owing to the emerging retro trends we take it back to the 80s with an oversized blazer. Large and in charge, put a twist on the essential suit jacket by taking it up a few sizes. Whether it be a pinstripe or something one color, this is a great way to put a retro spin on a modern outfit without looking too formal.
One of the popular clothing and mask manufacturers USA have designed a fashionable collection of men's street style essentials that you can have a look at. Browse through the ever growing catalog to select the ideal pieces for your store. After doing so, state the bulk needs to the help team for the same.