North West is the Most Fashionable Celeb Kid, Draped in Stunning Kids' Clothes
Kayne West and Kim Kardashian's little daughter North West is definitely creating a stir in the global fashion scene with the fashionable and super cute looks. She is already the style force to be reckoned with, be it at the ramp or for the post dance classes. She is doing justice to her good looking and stylish parents; she has been a source of sartorial inspiration for the most fascinating and adorable looks, from the sporty chic to being fancy and classy.
The leading kids clothes manufacturers are bringing in the most new-fangled range of outfits for the little ones, and you can take cues from the celeb kid to give your little one a brand new makeover. Be it for her birthday party scenes, the playground shenanigans or travel stories, a lot of outfits are possible in the state of the art outfits and their respective style ideas.
These clothes are not only fashion forward, but also extremely comfortable to give them the amazing dovetail of fashion and functionality. Here are the most happening and talked about looks of North West.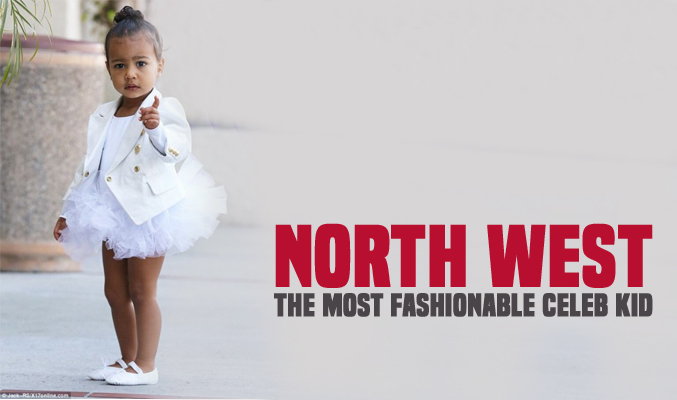 Sporty and simple
Her moss green colored thermal outfit for a birthday party looked dapper, with a fusion of sporty chic and simplicity. The round neck full sleeve tee with the narrow legged tight- fitted pant was comfortable to feel, and a very smart choice for the little ones.
Valentine's Day special
Her mother didn't forget to post the little cutie's Valentine's day special outfit, in the black slip dress with contrasting red heart motifs all over. This was layered with the dashing leather cropped jacket. This indeed is a very appealing and fresh look for a kid. The reputed kids clothing suppliers are adding new range of dresses to the online stores to help the mothers get endless options for their munchkins.
The cozy and fluffy feel
On a winter day, she looked smart and cutting edge in the velvet turtle neck dress with black tights and the fur jacket in black, too. This all black monochromatic ensemble proves that the little ones can also behave like grown-ups for a change.
Colorful is always in craze
The little ones look the best in the colourful clothes, and hence she too was seen in one such attire. Her neon green and orange sparkling dress was worn with the matching subdued yellow jacket, and this added a dash of panache to her persona. A very simple yet striking outfit choice by her mom!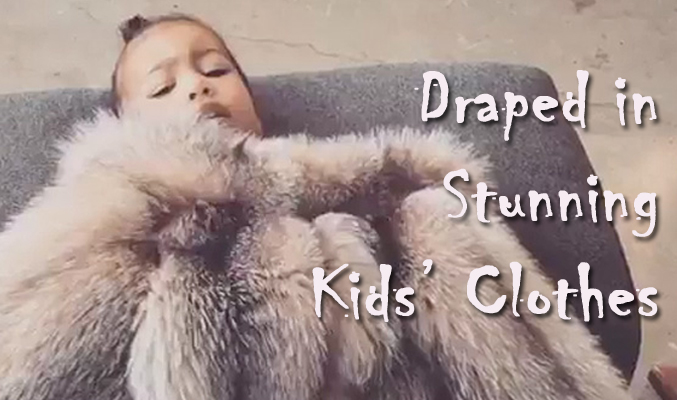 Gracing mom's lap
She was witnessed carried by her mom Kim in her lap, as she wore a maroon shiny velvet slip dress with white sneakers. This is a classy and very smart look, compared to her age.
Lace is the new cool
Who said lace can be worn only by the women and ladies? Kids can also wear them with confidence. In family holidays, she was wearing the light moss green lace camisole and shorts set with matching flip flops. A classy and chic look, exuding simplicity and comfort!
Simply adorable in pink
Pink is official a color for the little ones, and she was also seen wearing a pink and white soothing combination. Her pink hoodie with white shorts look extremely cute, and reflecting a conventional appeal but with a very different touch.
Thus check out the online retail stores that are spruced up in stocks by the celebrated wholesale baby clothing distributors and get the most happening clothes for your little ones too to give them the North West feel.