Prep up for the Upcoming 2018 NFL Season with Ultimate Football Clothes
We're speaking to everyone- clothing retailers, wholesalers and fans- prep up for the upcoming 2018 NFL season with ultimate American football clothes. Top manufacturers are already geared up with the best range of custom and replicated football wears.
Wholesale replicated jerseys and hoodies
NFL replicated jerseys and hoodies always shoot up high in demand in the consumer market during the season. So they are quite a no-brainer to wholesale. You don't necessarily have to go with jerseys of all the teams though. Purchase jerseys and hoodies of top teams like Dallas Cowboys, The Green Bay Packers and the New York Giants. Also, see which teams are more popular in your city and then decide accordingly.
Other items for hardcore fans– It's NFL season, you have to take special care of the hardcore fans. So wholesaling just the jerseys and hooded jackets won't be adequate. Top and dedicated American football apparel manufacturers offer many other items, in plenty of varieties, to appeal this pack of consumers. Buy shorts and trousers, polo t-shirts, caps and even accessories like gloves and bands to flatter these hardcore fans.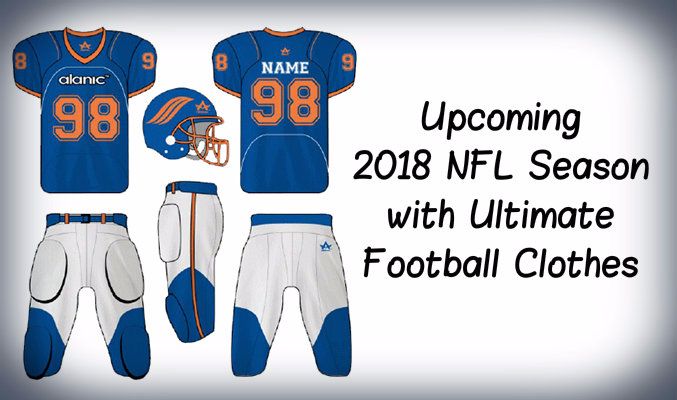 Custom varieties for the non-football fans
Just to be a part of the enthusiastic and jubilant crowd and match their excitement, people who don't even follow Football look for jerseys. Since they often have no clue 'which team is which', custom jerseys and jackets works best for them. They usually seek for 'style value' from these wears.
Many American Football clothes manufacturers already offer plenty of custom varieties. But to suit specific needs and preferences of your customers, personalizing your wholesale is a better option.
Quality is essence of success in this market
Regardless who you're targeting or who you're buying your wholesale for, quality should top your priority list. Whether one is buying the jersey and overalls to cheer her/his team or simply for casual wear, they always want comfortable wears. So your foremost task is to pick one manufacturer who offers such high quality American football clothes. Ensure the wears are light in weight and have decent ventilation and wicking properties.
Aside from looks and quality, you must also be considerate of the budget of different consumer bases. While the fans might be ready to spend a good amount on these jerseys, the non-fans, who are primarily looking for a causal wear, might be looking for low priced wears.
All in all, like every sports league or season, you can easily capitalize on the opportunities that NFL brings. All you need are early decisions, preliminary actions and a trusted hand of a good American football apparel manufacturer.