Reminisce the Champions and Body Building's Golden Era with Retro Gym Clothing Collection
Bodybuilding as a sport has evolved much over the years and has transcended from show of strength to aesthetics to getting jacked like a Marvel Comics villain (read: Thanos).
But true body building spirit was exhibited during the golden era, when it was an art rather than a substance abuse race which later placed many in wheelchairs and death beds. This era was marked by the famous Venice beach gym that has successfully made a workout chain out of the popularity it had garnered from these stars.
If you are a bodybuilding fan and enthusiast, then the names of Franco Columbu and Arnold Schwarzenegger are surely going to ring a few chords in your heart. And, to celebrate their image, stature, and contribution to the sport, the 70's gym collection which is manufactured by reputed wholesale clothing distributors in Las Vegas will become your go-to choice for workout clothing.
Take a look at what's in store:
1. The Muscle Graphic Tee for Heavy Lifters
While imitating the exact proportions of the Austrian Oak's body might be a far-fetched dream, but such a t-shirt is a refreshing change of pace. Printed with classic retro yellow and a muscular body with the right amount of ripped sinews, this one's going to make you look like a total hunk.
It could also be worn outside, if you have the right body and attitude to pull off the look like a boss. Whatever the case may be, when you wear this workout tee and stand in front of the mirror pumping those sets, somewhere deep down you will feel like the legend you so adore.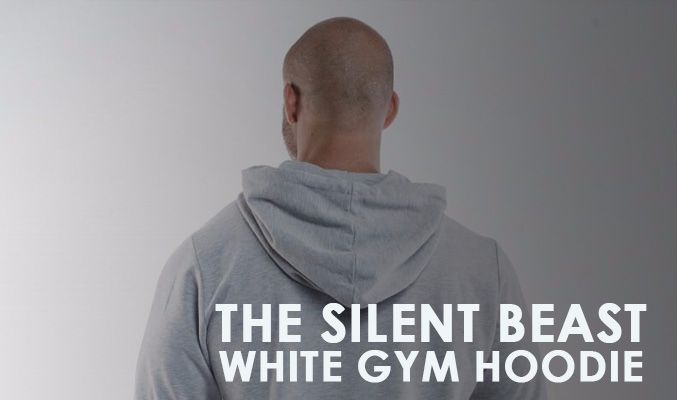 2. White Gym Hoodie for the Silent Beasts
Some people like to work out in vests, others like hoodies. For those low key strongmen, this one is the perfect gym attire. It's white and comes with the retro logo on the chest. You could easily plug in your headphones, pull up the hood and go absolutely berserk with it.
It's lightweight and durable design is very good at keeping sweat in control and making the most out of any workout routine. The combed fabric is also going to give you the edge against the chill in the air once your workout is done. Plus, if you were to consider the style factor alone, this hoodie would make a perfect score.
Why would anyone still wait to decide whether it is worth it?
3. Grey Printed Retro Gym Shorts
Probably the most iconic design manufactured by any wholesale clothing in USA company, these pair of shorts are a winner for whoever owns them. Made from the most effective and quality artificial fabrics, it comes in a dull grey color and printed yellow, black, and white dumbbells on the right thigh.
It's loose and doesn't restrict any kind of movement that one might experience in lower quality fabrics. Also, the inner lining of the shorts makes it easier for workouts and the apparel offers continued support. Isn't that something worth giving a shot at?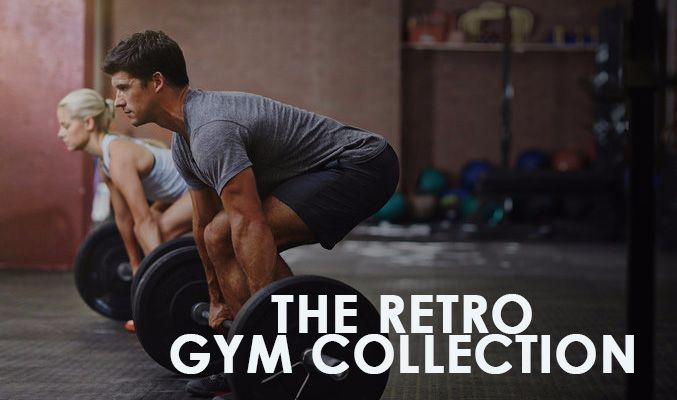 4. Retro Gym Duffle Bag for Lifters with Serious Gear
If you have always wanted to train like champions, then you need to move and carry your gym gear like champions, too. And that is exactly what a black duffle bag with yellow 70's gym print does for you.
Hosting plenty of space to carry your spare clothes, supplements, towel, protein shakes, sippers, shoes, and joint support items, this one is the total deal. It can act as one stop source for all your gym needs and once you have this, you won't even need a locker anymore.
Made from super durable fabric, it can withstand all sorts of rough usage and still give you the same performance. In fact, if you have true black steel pumping in your veins, you too should aspire to become something like this bag.
And these are just some of the items on the classic gym goer's collection manufactured by the wholesale clothing hubs. There is more on their catalog that is going to blow your mind and take you back in time, when retro gymming and Venice beach were one and the same thing; the Mecca of bodybuilding and its Olympian's Abode!