Shoes to Die for This Season!
Shoes are a woman's best friend. Famous fashion designer and fashion icon, Christian Dior, has rightly stated, "You can never take too much care over the choice of your shoes. Too many women think that they are unimportant, but the real proof of an elegant woman is what is on her feet." The best wholesale shoe manufacturers these days are making their proficient team of top-rated designers, work round the clock taking inspiration from celebrities. This is why they put up the best on the plate for women to adorn on their feet.
Here is what the best shoe manufacturers in the US have to offer in shoes this season:
Belted extravaganza
Belted shoes are especially in this season due to their simplicity and versatility. Belted flat shoes come in attractive and trending colors like olive green, which provide a comfortable fit and can be worn with any sort of clothing. Belted shoes are made out of comfortable and smooth fabric which comes with a belt attached for extra oomph on the front.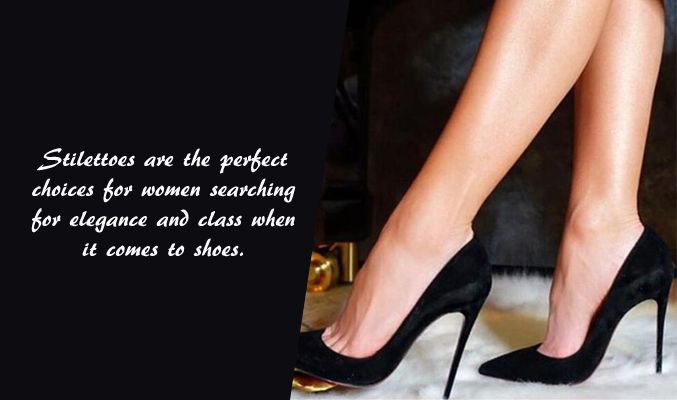 Classic suede stilettoes
Stilettoes are the perfect choices for women searching for elegance and class when it comes to shoes. Stilettoes are extremely fashionable pair of shoes that look especially flattering with dresses. Whether it is a date-night or a cocktail party, suede stilettoes are sure to make eyes turn when you enter the room. Adding poise and structure to the figure, these shoes are indispensable accessories for every lady who is driven by a strong sense of style.
Magical metallic pumps
When it comes to pumps, women are always searching for new and exciting choices to go with their beautiful outfits. Shoes are extremely importance accessories which complement your outfit and add on to its elegance and beauty. Without the right shoes, even an excellent piece of apparel can come off as dull and ordinary. Metallic pumps have been recently gaining immense popularity in the world of fashion.
The elegant and simplistic design of these monochromatic pumps is taken up a notch with the help of wondrous colors that have a metallic shine to it. On the contrary to being too blinding and loud, this shine is ever so subtle that prepares your customer for a party while making her look like an epitome of elegance.
It is imperative to get hold of only the most leading wholesale shoe manufacturers and apparel manufacturers in the US, to avail of trending designs in shoes and clothing so as to meet up the requirements of your esteemed customers and leave your competitors far behind.