Some Workout Wear Hacks to Help You Perform Better at the Gym
If you are looking for the best workout clothes that will help you accentuate your workout and will help you stay focused while you drain sweat and progress for a better physique. You need to invest a well knit thought and some time in picking out the perfect fit gym outfit that will keep you fashion forward and will also help your workout routine.
Famous fitness clothing manufacturer brands are coming up with mind boggling fashion forward designs of workout apparels that will not only make you look good when you are working out and the best part about these clothes is that you will be able to wear them outside the gym as well and dress up in a fashionable and sporty way.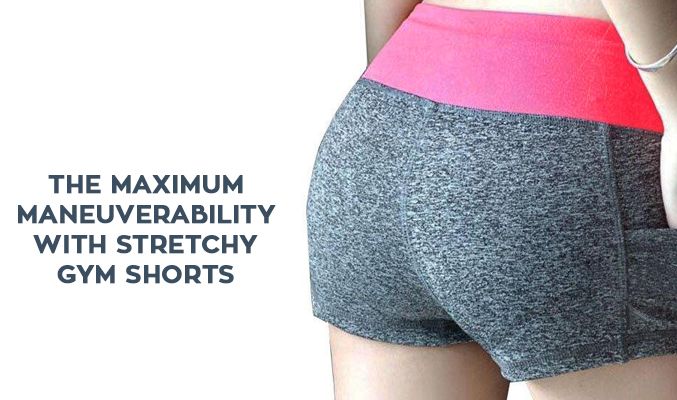 To know about the different styles and exquisite pieces of workout clothes to choose read on the blog below:
Why unconventional leggings trends help you stay in peace
Women are resorting to leggings increasingly with each passing day, and this is hugely because of the comfort and the soft touch of these leggings against your skin. The popularity of leggings have grown to such an extent that men today are also considering these as their staple workout pants and it is proving to be really helpful. The fabric blend and the spandex material which builds these leggings will keep your legs dry and breathy so that you don't feel a tinge of discomfort while working out.
Quick dry workout vests for better performance
If you are looking for something that will keep you the most comfortable and will also dry fast so that you don't have to stay wet and damp which can cause discomfort and odor, then you must take a look at these quick dry sleeveless vests that will leave you no room for complaining about breathability, as sleeveless vests provide you with the most comfort and stays stuck to your skin. It will sweat with you, but will let you dry up faster because of its advanced technology used in its manufacture.
The maximum maneuverability with stretchy gym shorts
If performance is the keyword for you at the gym then you should get in touch with private label clothing manufacturers to get the best collection of gym shorts. But you need to be careful, do not pick out skin fit cotton shorts, they won't stretch as much and you will not be able to perform all that you need at the gym. It is advisable to pick out pieces that are made of spandex or polyester fabric blends to give you the stretch factor and will let you maneuver as freely as you want at the gym.
If you found this blog helpful for you then don't forget to note down the important key points and implement them at your gym the next time!