Sublimated Hoodies Wholesale Can Take Your Business to New Heights
Hoodies are undoubtedly a very stylish clothing item. But what if we tell you that it can get more stylish? What if we tell you that with one single move you can exceed all of your past sales records? And what if we tell you that you can edge your competitors very easily? No we're not high; all of this is possible with custom sublimation hoodies wholesale.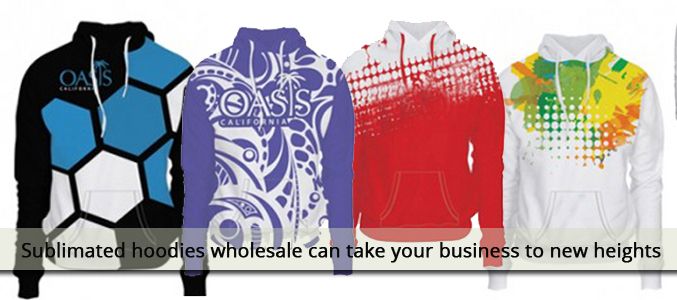 Sublimation is the solution
Traditionally, hoodies didn't have much of the imprints on. But with heroic rise in the craze of sublimation print, that traditional convention in this market has long gone. Today sublimated hoodies has become new 'it' of everyone's wardrobe. But even then, many small businesses, don't stock this variety in their inventory. Maybe they don't realize the potential that lay in this market.
Are you one of those? So if you are one of those small businesses who don't stock sublimation hoodies wholesale, now is the perfect time to change your poor excuse of strategy. And if you already stock them- increase their bulk.
But hold on! Before you contact any top manufacturer or supplier, there is one thing that you need to know. Chances are, if your competitors are smart, they would already have this variety of hoodies in their warehouses. The only way you can edge them is by customizing your bulk.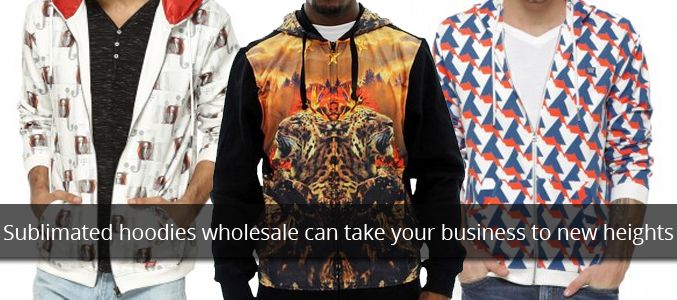 Making your own bulk
Standard collection of sublimated hoodies in the inventory of top manufacturers would itself include many stylish varieties. This might make you believe there's no need for customization, when in reality, there is.
Blue and Black– Blue, black and red colors are the 'hoodies colors'. So when you personalize your bulk, make sure you use at least one of these colors, if not all.
Current affair– One of the best way to make the wholesale look latest is to customize it keeping in perspective the current trends and affairs. Like, in the coming days, lots of highly anticipated movies are releasing- Superman v Batman, X-men, Captain America, so personalizing with the related imprints on the hoodies will double your sales.
They are bold
Very colorful, with outstanding patterns and designs on them, custom sublimated hoodies are just perfect to make bold style statement. They are very fashionable and can get along with many types of bottoms- shorts, capris, trousers, skirts, denims- MANY! And this is exactly why younger population adores this item.
So, we just explained why sublimated hoodies are so demanded. How this item can increase your sales and how you can trail all your competitors with them. Do you still have any reason to not to stock them?