The Best Guide to Perfect the Appropriate Sports Towel
A sports towel is the first thing that comes in contact with our skin after a sweaty fitness session. That's why the best sports towels shouldn't just help dry you off, but also nurture your bodies, protect your skin from the germs while helping to provide a cooling effect as well.
Most people don't seem to care a lot about the quality of the sports towels they buy. Investing in good towels should be a priority, especially if you follow a strict fitness routine and want to maintain hygiene as well. Retailers can contact one of the renowned towel manufacturer USA and checkout the bulk collection to make the investment.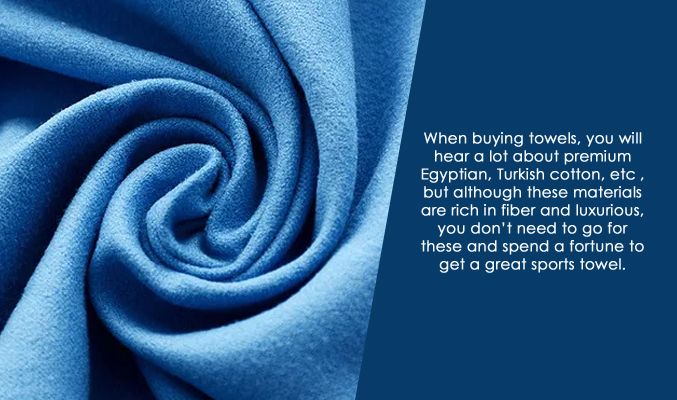 Choose the Right Material
When buying towels, you will hear a lot about premium Egyptian, Turkish cotton, etc, but although these materials are rich in fiber and luxurious, you don't need to go for these and spend a fortune to get a great sports towel.The most important thing when choosing a material is that should 100% cotton. Look for qualities like soft, absorbent and quick drying. You need to essentially look for the cooling towels for its moisture-wicking feature.
Mind the Fiber
You need to pay attention to one thing, which is the quality of the fiber.Most sports towel sets you can find in stores are made from short-staple fiber that is cheap but not so smooth and durable. Towels made from long-staple cotton, on the other hand, are stronger, more luxurious and stay as good as new longer.
Consider the Weight
You may not pay much attention to the weight of your towels, but it's another important factor to consider when buying your sports towels. The 300-400 GSM towels are lightweight and works perfect as gym/sports towels because they dry quickly. Whereas towels with 400-600 GSM are medium weight and ideal as beach and bath towels.
Pick the Ideal Size
Just like the materials and weight, towel sizes also vary and the one you choose will depend solely on your preference and the purpose. The regular sports towels are somewhere between 22" and 44" and can even go up to 24" by 48".
Contact one of the renowned towel and underwear manufacturer and checkout the bulk store for the sample designs. You can even opt for custom services, by dropping a mail to the help team and stating your design needs.