The Bold Women's Dancewear Trends to Watch Out for in 2020
Have you chosen dance as a form of workout to stay healthy and get a toned body? Then you will be spoilt with endless choices to look fashionable while moving your feet to songs! Yes, dancewear market is slowly getting more stylish without compromising on the functional properties. The tried and true dance costume styles must be owned by the amazing ladies who understand the importance of looking great and feeling good whole dancing!
The whole of idea of dancing comes from two factors: firstly, you dance as you are a professional and love to take part in competitions and programs, and secondly some dance for the sole purpose of staying fit and healthy. But for both the categories, a leading dancewear manufacturer will churn out the outfits in tune with the global fashion trends. Let's have a look into the trending dance costume styles for 2020.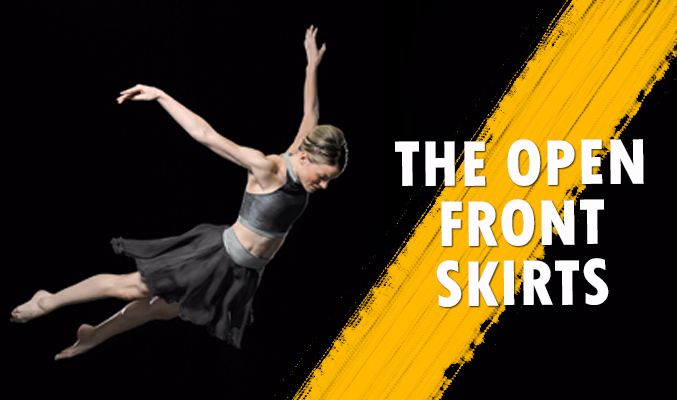 The open front skirts
The long and flowy open front dance skirts are very much in the craze and creating a lot of stir amidst dance aficionados. Mostly made from synthetic or mesh like materials, these skirts help the girls to underscore their elegant dance movements with subtleness and detail. The front open style is a modern flair added to traditional long dance skirts. These skirts offer a lot of flexibility in movement and fashion, and you can wear a crop top and brief with them or also replace them with a leotard.
Offbeat looking bold leotards
The most popular dance clothing item has to be a leotard, and you can never get enough of these leotards that lend seamless freedom of body movement with elegance. You can opt for basic black or also look out at other offbeat options like pastels, beiges, bold neons and much more. To look different, consider the leotards with racerback style, zip fronts, halter styles and much more. Also, the lace and long sleeve leotards are very much in fashion.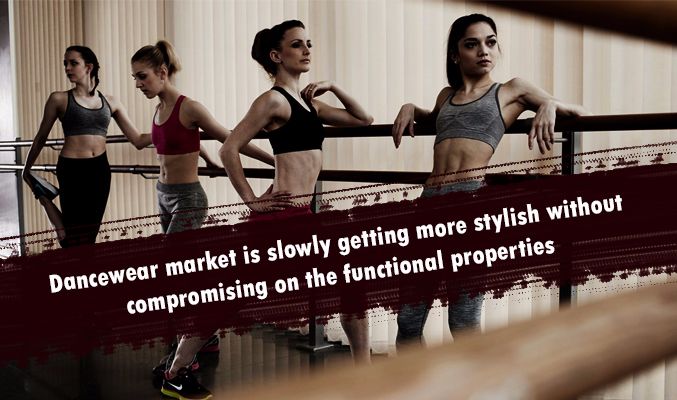 The mesh insets
The mesh as a material offers optimum coverage and adds edge through sheerness of the material. You can wear mesh overlay on your leotard, and also add a mesh cover-up for some more peppiness to your favorite dance top. Mesh insets also let you break the monochromatic looks and add visual interest to your attire.
The cold shoulder leotards
When it comes to experimenting with your leotards for dance, you should go for the cold shoulder ones. The mock classic leotard must be given the mod makeover with the cold shoulder style. This style looks good on everyone.
The high waist dance briefs
Different from the traditional dance shorts, the high waist dance briefs are more comfortable. They easily hide your imperfections and can be paired with a wide array of tops be it racerback one, or sequined camo top. You should look for a bright option crafted by a leading fitness clothing manufacturer.