The Denim Jacket Outfits You Didn't Know You Needed
A denim jacket is an essential in your wardrobe no matter what the season. But it's especially the perfect layering piece for the fall, whether you wear it by itself or under a warmer coat. It is versatile and can be the finishing touch for almost any outfit.
So, to help you in your endeavor, one of the popular manufacturers of wholesale clothing in Miami have come up with a stylish collection of denim jackets you should definitely have a look at. Thus, let's find out about the coolest outfits you can pull off with denim jackets.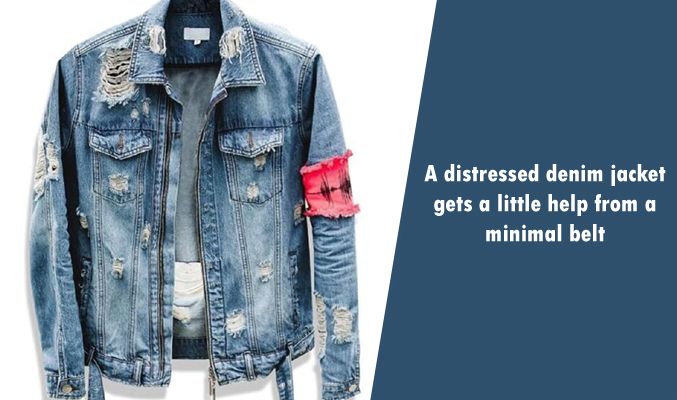 If you really want to make a jean jacket stand out, you can opt for a colorful one. Dozens of manufacturers are upping their denim jacket game by offering them in green, pink, and even purple. You can opt for a shade more appropriate for the season, so for summer go with a white one, and in the fall, try orange. It's time you start experimenting with your outfits.
A distressed denim jacket gets a little help from a minimal belt. Not only does it accentuate your waistline, but the added accessory makes the jacket more upscale and modern. Great for women with an hourglass figure.
Don't listen to the fashion Nazi's. Denim on denim is in! The denim doesn't have to match necessarily, it's really more about proportions and keeping it simple with your accessories. The touch of a crisp white button down, baseball cap, and ankle strap heel keep things sophisticated and polished.
Add a khaki coat to your all-denim ensemble to help you elevate your look. You can wear your favorite denim jacket over or under a trench coat, depending on how thick it is. Perfect for pulling off the girl who loves to hustle look!
Do you wish to invest in wholesale women's clothing USA? Checkout the virtual assemblage of a popular manufacturer and look for the MOQ of the specific products that you wish to invest in for your store. State the wholesale needs by dropping a mail to the customer care team.