The Intimidating Style Tips to Keep in Mind to Play with Men Fashion Clothing Items
The world of fashion amazes us with new ideas and innovation every now and then, and not just the women, even the men are equally style-struck by them! Men are emerging out to be uber-stylish with time, and it goes without saying that the celebs and supermodels are constantly inspiring the fashion forward men to look dapper and handsome in a range of clothes which are introduced by the leading men fashion clothing manufacturers. Men are now stormed with fresh new fashion statements which allow to show off their personalities in a number of ways, be it for regular office hours or the casual outings.
With drool worthy inspirations the fashion experts and designers are offering the men with, here are some of the style tips to follow and be the ultimate trendsetters.
Always be effortless
Be it your inclination towards untucked shorts or unbuttoned coats, make sure to always have some room for effortless vibes. Men must look carelessly dapper and not put too much effort to look extra-stylish. Instead of over doing things, and spending hours in front of the mirrors, leave few things rumples and unmanaged to reflect very rough and smart edge.
Single color is fiercely bold
The single color palette is definitely the newest trend today, and these outfits are making new highlights in the global fashion scene. Fiercely elegant, getting dressed up in a single colored suit or any other attire from the top-to-toe speaks for a very fresh and bold fashion stance.
Brave with prints
The conception that prints are exclusively reserved for the ladies is no more relevant in today's age. According to the experts and fashion enthusiasts, men too can be bold and brave in the prints, and when the subtle single colors are mixed with the jazzy prints, they give way to a very well –thought of and coordinated style quotient.
Fit matters the most
Men might go any direction to get the most dapper looks, but one thing which makes and breaks any look is the fit and silhouette of the outfits. Settle down only for outfits which have the best fit, with perfect line and length. This helps men to flaunt their muscles and well-toned physique.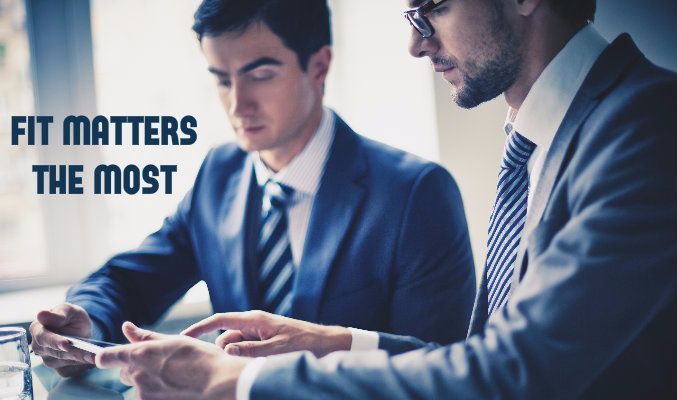 Flirtatious with a tinge of humour
It is essential for men to invest into the styles and outfits which are goofy and a bit whimsical. Stop being so serious and somber about all the pieces and look for the ones crafted by the reputed men fashion clothing suppliers which come in bold colors and crisp cuts, much fun and vivacious to make your smile.
The high-fashion suit completes your wardrobe
A man's wardrobe is completely blank and dull without the high fashion suit you have, in the right fit and fabric. Fabulous to look, this sui should be very classy and elegant but also very versatile so that you can mix and match it with casual clothing counter pieces too.
The crisp white tee and jeans in must
Doesn't matter which kind of style essence you follow, but for a versatile clothing ambience in the wardrobe, you need to have the crisp white tee and denim. This combination works well with blazers and suits equally and also when you want to hit the parties in something subtle yet classy.
Thus, with the renowned men fashion clothing distributors introducing new clothes for the men in every season, you get a number of options to use these style tips effortlessly.