The Necessity of Fitness Clothes for Your Workout Sessions
A healthy body is the key to a healthy mind. It is for this reason that more and more people are taking an active interest in their physical fitness. While the kind of physical fitness regimen may differ from one person to the next, people now practice different kinds of fitness activities to improve their concentration, agility, flexibility, muscle strength and energy levels. Some of the most popular forms of physical fitness activities include yoga, swimming, pilates, going for a gym workout, running, jogging, walking and aerobics.
Fitness clothing forms an integral part of all your fitness activities. Without them, you might run the risk of injuring yourself inadvertently. Whatever exercises you may perform, you need to make sure that the clothing you wear provides you with enough flexibility and comfort to carry out your exercises properly. Different exercises have different requirements, based on which your fitness clothing should also differ. So you should always focus on getting the right kind of clothing for your fitness routines.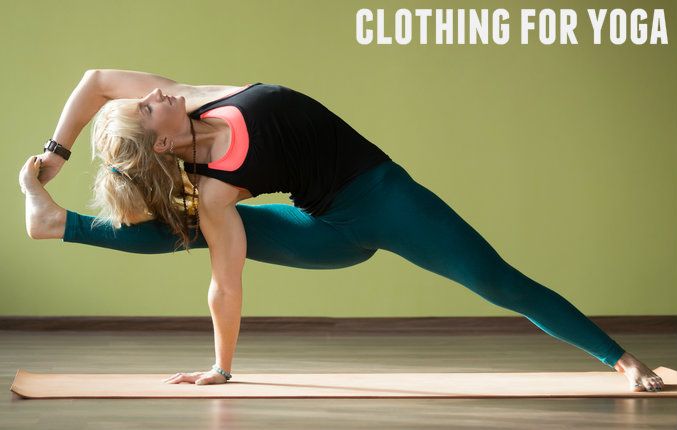 Clothing for yoga and pilates
Yoga and pilates are exercises that require your body to have the maximum flexibility. For this reason, you should not wear clothes that are too tight or too loose. While too tight clothes might make it difficult for you to breathe, too loose clothes can get in your way of carrying out your exercises in the right manner. So you should ideally go for yoga clothes that hug your body without getting too tight. The fabric should be flexible enough to give you freedom for movement. There are numerous fitness clothing manufacturers that design clothing particularly meant for yoga and pilates workouts.
Clothing for gym workouts
If you are someone who loves to do weight training in the gym, then you need to get yourself the right kind of gym clothes that will help you to get the best out of your workouts. Track pants go well with gym workouts as they are made essentially of elastic material that provides adequate room for movements. You can get them in either three quarter variants or full length variants. If you are a woman, you can combine it with a tee or a good tank top.
At present, there are numerous fitness clothing Australia companies that offer high quality fitness clothing at affordable rates. So if you are looking to buy clothing for your fitness workouts, you can get ample of options to choose from.