The Reasons Supporting the Right Selection of Fitness Clothing Items for Gym Classes
When it comes to getting the most coveted physique, which has been your aim, you should no more dress to impress, rather dress to success. Especially in the arena of fitness, you must make sure to settle down for the outfits which help to upgrade your performance, and lends you the confidence which is necessary to push you forward everyday to hot the gym. There is the age old misconception that if you are going to sweat so much, you can wear anything to the gym, and still workout comfortably. This is actually wrong, and the right wholesale fitness clothing is very essential to offer you the best convenience.
Just like you need to think about the type of clothes you are wearing to the party or to office, you also need to judge what you are wearing when you get ready to workout in style. Ditching cotton, ill fitted garments is mandatory, and your wardrobe must have a separate section for the athletic outfits only.
Wondering why do you need different clothes especially for the fitness classes? Here are some reasons to prove this.
The right clothes boost confidence
Studies have always proved the positive effect of the right clothes on your confidence level, and hence if you work hard to look great, you will work harder to perform better too. Thus, if you are in love with your gym clothes, you will definitely spend more time concentrating on the gym postures, and get a confidence which is necessary to work out with perfection. When you are equipped with the right gym wear and gear, you will get notched up with zeal, high spirits and excitement, and feel more confidence translating into better performance.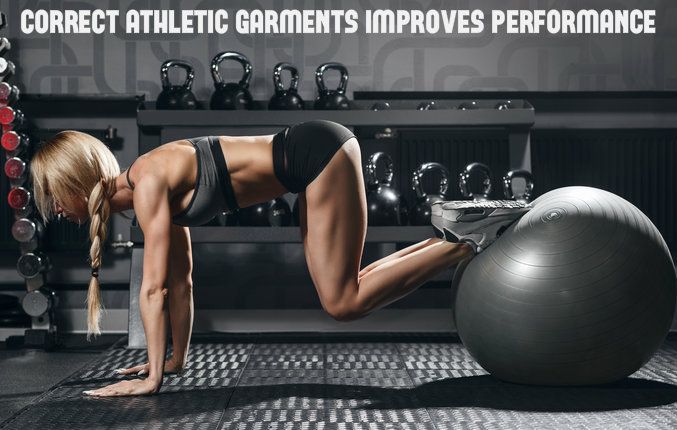 The correct athletic garments improves performance
If you are wearing something which doesn't wick moisture, or is loose fitted, and made up of a fabric which causes chafing, you will not be able to concentrate on your workout regime. To help yourself focus more on the exercises, you need to be wearing the correct clothes which will help you pay attention on where it is needed, and not feel inconvenient due to the wrong clothes.
Adds protection and prevents injuries
If you do not want injuries to interfere with your body and fitness regime, you need to embrace the right clothes. From the tee, the track pant and the shoes, everything must be fitted well so that they do not become the reason of muscle cramps or other injuries. The right clothes will protect you from the sudden shocks, and enable better performance without any hassle.
Freedom of movement with well-fitted clothes
Just like a tight shirt can restrict your movement, a loose one can cause injuries. Hence to stop both, you need to be prepared with the clothes equipped with right line and length so that you get the ultimate freedom to move your body, and feel breathable. Focusing on movements is very important while exercising.
Compression clothing for better blood flow
To stimulate the blood flow and circulation all over the body, one needs to get decked up in compression clothing pieces. They increase the blood flow, and helps to recover quickly after any injury. The form fitted clothes apply pressure directly on the body and reduces soreness and inflammation.
Thus, be it at the swimming class, running track gym or in yoga clothing at the yoga center, the right selection of activewear is very important.