The Right American Football Clothing is Required to Win
The right football apparel can make all the difference on the practice field or game day. It is true that not just the uniform, but a player's talents and skills are what separate one player from the other. On the other hand, the importance of American football uniform and protective pads cannot be denied. A player would be foolhardy to take the field without wearing the proper clothing. Scroll down to see why the uniform is an indispensable part of an American football team.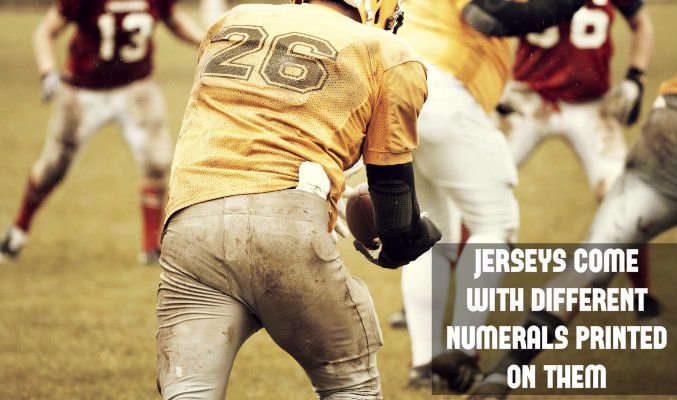 The Multipurpose Jersey
The jersey basically is each player's identity and it marks their allegiance to the team. Individual players feel united and play as one the moment they wear the same color jerseys that distinguish them from the opponent team. It also makes it easier for the audience and sports enthusiasts to easily recognize and distinguish one team from the other. The American football jersey should not be loose but large enough to cover the shoulder pads as without it, the player would be exposed to injury.
The jerseys come with different numerals printed on them so that even within the team, one player can be easily separated from the other. The numerals appear on the front and back of the jersey though, some might also place the number on the sleeves. Manufacturers usually offer custom options to cater to the individualized preferences of school or college team, grass root level or national teams.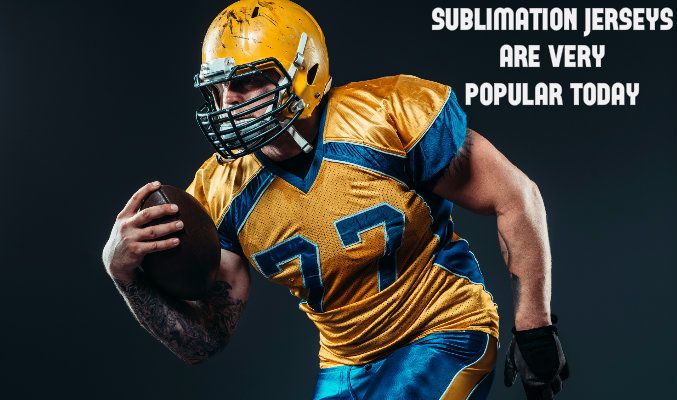 The features that one should look out for when purchasing jerseys is that it should be made from high-tech, performance oriented fabrics that are breathable and can easily wick off moisture. Sublimation jerseys are very popular today as the print is infused with the fabric and it does not peel, crack or fade even after multiple washes and exposure to daylight.
Shorts Make Running Comfortable
American football shorts are generally made from the same lightweight, breathable synthetic material that the jerseys are made from. It also provides enough space for the protective pads to slide in comfortably so that the sensitive areas of the players are well-guarded in case of a thrust, push or fall during an intense match. The color is usually matched with the jersey and it falls a little below the knee, unlike soccer shorts.
The American football is a sport that is considered as one of the most dangerous and for players involved in this sport, they need to be well-equipped with the perfect uniform and protective gear to prevent any serious injury. Leading manufacturers and wholesalers dealing in American football clothing can provide retailers, business owners and team owners with bulk, high-quality products at wholesale rates.