The Sexy and Sweltering Wholesale Leather Skirts Introducing Red-hot Style Quotients
Leather has been the quintessential fashion fabric, which has made its presence felt in the wardrobes of almost all. We have been noticing the leather jackets everywhere, be it on men or women, but have you ever thought of possessing the leather skirts? A clothing item which can solve any fashion dilemma quite effortlessly, leather skirts are sizzling and sweltering and must be owned by the women who love to sport haute-couture style statements. A sartorial wardrobe staple which this has turned out to be, be it at the office social gatherings, or for the night around the towel party scenes, these leather skirts introduced by the leading wholesale clothing distributors in USA have been there for all occasions.
If you are an amateur in trying them out, here are some style ideas which can aid you to channelize a number of silhouettes.
Be the trendsetter at the office party
Are you swinging between strictly formal and something in semi formal for the office party lined up next week? Ditch the boring formal outfits and try out something very trendy and chic in the semi formal attire in the striped formal shirt tucked into the leather skirt, with block heel sandal. The dovetail of the sizzling leather skirt and the soothing formal shirt will reflect a cutting-edge silhouette.
Be the diva…
Do you want to look like a diva, after checking out the celebs on the magazines and on-screen shows? Then you better get prepared to do it with the polished leather skirts. Try out a strapless top with an asymmetrical leather skirt and team this with the floral unstructured jacket with high rising boot for a high-class attire.
Be the party animal
Look jaw-dropping and sensuous in a sheer top with a leather skirt, and team this with strappy heels for a sexy and bold look. This can definitely be your attire for the late night party scenes when you can rock the dance floor.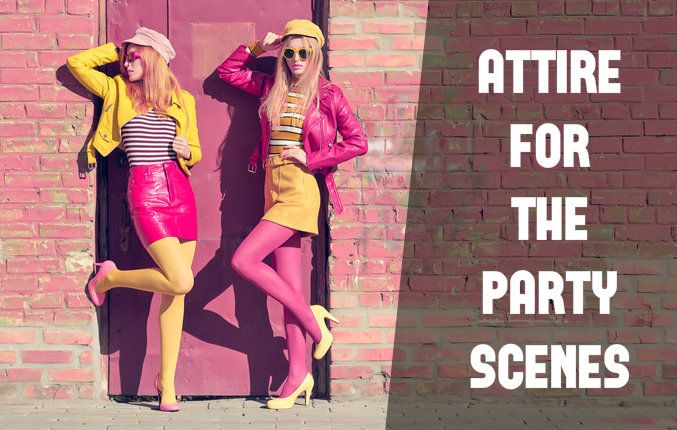 Be the princess-like lady
Get some princess like silhouette with the badass leather skirt in a ruffled tank tee in a sweet color like pink or sky blue, and pair this attire with mules, for a sweet yet out of the box appeal.
Be the winter sassy queen
Make your winter dressing something different with a very unique look, wearing a white tee with grey cardigan and a leather skirt, with slide shoe. Cozy and comfortable, this will render a sharpness to your persona.
Be the all black stunner
Go for an all black look for any occasion wearing a black tank tucked into a leather skirt, and get the ankle length booties for a very uptown ensemble. Make sure to get the slit leather skirt for this look brought in by one of the reputed wholesale clothing distributors.
Be the athletic style pro
Get the mesmerizing and sporty athletic inspired look in a leather skirt paired with a grey sweatshirt and add color pop to this with a vibrantly colored sneaker. Wonderful way to notch up your athleisure trend!
Thus, apart from doing the leather skirts, make sure to bank into the variety of cuts and styles, offered by the celebrated clothing distributors USA companies.