The Swimsuit Trends Perfect for Slaying the Pandemic Summer in Style
Whether you want to spend the warmer months by the pool or you'll be tanning from your fire escape, odds are you'll want a swimsuit to help you maximize soaking up that vitamin D. And if you're considering buying a new style this season, this is the place to start. We have curated the best collection of women's swimsuits that you can browse from. These are super sexy, comfortable and trendy. Sourced from the popular swimming clothes manufacturers, retailers please take note, especially if you want to surprise your customers!
Underwire
One trend we're seeing a lot of this year is the incorporation of underwire in swim silhouettes. Creative experts are constantly looking for new ways to support the female form, and underwire adds that extra lift. Great for women of all sizes and silhouettes!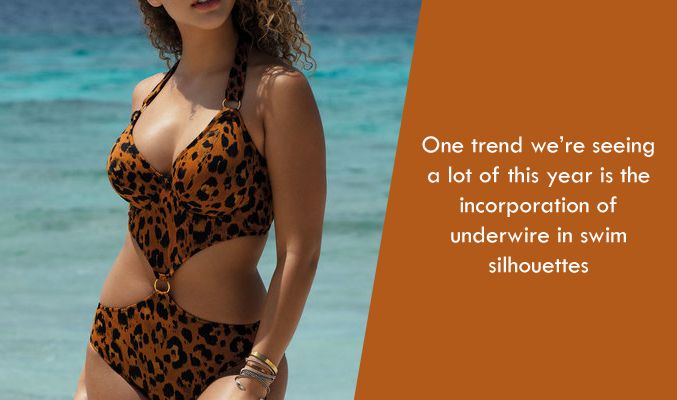 Lurex
We are seeinglurex everywhere and stylists are especially obsessed with the new pieces cut in rich purples, bright turquoise blues, deep magentas, and basic blacks. The shiny, shimmery nature of Lurex suits makes them especially fun for sunny days.
Ruffles
One of the trends women are most excited about is ruffles.One of the popular manufacturers, played with classic silhouettes this season by adding ruffle details both to the shoulder straps and on seams. If you're a minimalist, keep an eye out for subtle takes on this trend for a look that feels more of-the-moment.
The multitasking swimwear
A big clothing trend for swimwear in 2020 is pieces that can multitask. Look for our pieces that can be utilized in a number of ways. Creative designers want to exhibit that philosophy in their apparel and production as well.
Modern Prints
With the onset of every season, comes with a playful batch of prints. And summer 2020 is all about revisiting timeless motifs. The big trends you'll see around are the updated versions of classic prints, including micro florals, polka dots, leopard, and tie-dye, etc.
Business owners who wish to invest in best wholesale clothing for their store can contact one of the sought after clothing supplier in USA. All you need to do is look through the catalog and select the pieces that you wish to invest in. Place your order to get cool discounts on the same!