The Thin Line Divide in High Fashion Wear is Significant in Sublimation Clothing
The thin line between sports, gym and fitness wear has substantially diminished over the years. This particular scenario, where the lines in fashion have been blurred, has been an encouraging factor for every well established sublimation clothing manufacturer to introduce completely new ensemble each season.
The super stylish apparel that is so much in demand in the sports, fitness and gym wear segment, as also in the regular wear segment, has channelized most manufacturers to opt for specialized creativity in highly stylish, fashionable and excellently designed apparel with sublimation print, that can be ideal for multi functional wear.
High tech print apparel like sublimation clothing has brought a pleasant revolution
The most sought after print clothing in modern times is the sublimation range. The high tech print apparel has certainly brought about a pleasant revolution in the fashion industry.There are super cool and trendy tees, shirts, jackets, hoodies, all kinds of sports related apparel and accessories available at high profile stores with their own manufacturing, distribution and supplying units.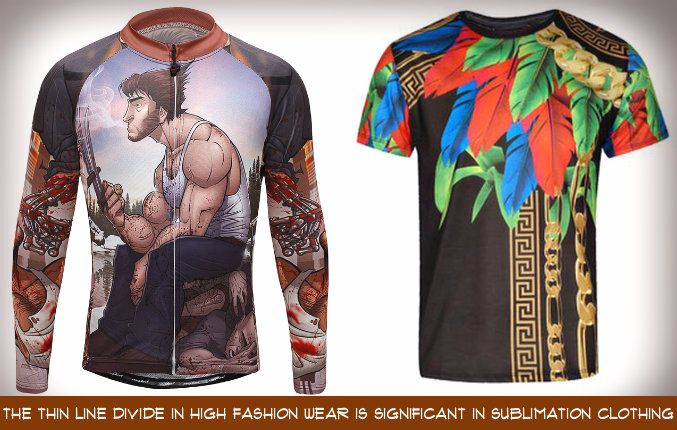 Super smart and well designed apparel with a technically advanced print, is considered a very high profile and high fashion range. The richness of fabric, look, design and color, along with the super stylish enamored clothing, emulsifies dressing with perfect positivity.
Reasons why only highly proficient and high profile Sublimation Clothing Manufacturer provides excellent collection
The sublimation procedure involves highly advanced technique that needs to be performed in a completely dust free, hygienic and clean environs. Only manufacturers that have large spaces set aside for such specialized techniques to be performed without any disturbances, can afford to carry out the printing on a large scale.
All high profile manufacturers, with massive production capacities, have multiple tables with specialized ink jets and heat press that is utilized for printing of many types of apparel in huge lots.
Popularity of Sublimation clothing on the rise due to several reasons
This particular print technology provides an extremely high quality print that seeps right into the fabric with neat and clean lines in each specific design, thereby bringing out the true graphics like image in complete color.
The super soft texture of the sublimation print apparel along with its high durability, full and fast color that does not fade and the amazing trendy look that this type of clothing brings in, has made it a very popular range.