Three Steps to Starting A Successful Private Label Clothing Line!
The way retailers are creating their own brands, you can simply conclude that private label is the new trend in retail business. But when competition is too high, reaching success becomes difficult. The most recent entry of retail brands like Amazon into the private label bandwagon has almost changed the picture. So, it is clear that private label is the only way to make a difference in the clichéd world.
When you are going to introduce your own brands, you have to re-construct your strategies and come up with new ideas. After all, it is all about the unique point for which your customers will look up to you. Whether you want to bring a difference in the quality or price, it completely depends on you.
So, are you thinking about starting your private label clothing business? Here are three steps to follow.
1. Tie Up With A Reliable Wholesale Private Label Clothing Manufacturer:
When it comes to clothing business, manufacturing the products from scratch will only add unnecessary expenses. Moreover, being a newbie you will not be able to choose the right materials or colours for your products. But you cannot take such childish risks in your clothing business. so, all you need to do is get in touch with a reliable private label clothing manufacturer USA who will offer you customization services. Here you can place order for wholesale private label clothing with whatever changes you require. Whether you need a different colour, size, collar style or sleeves, just specify the requirement in your order. With the facility of online communication, customizing private label clothes will become easier.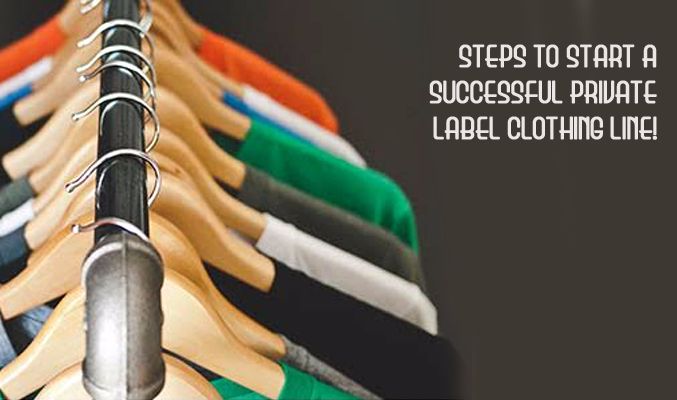 2. Create Your Own Logo:
Before you take the big plunge, you need to do some homework. Yes, you need to design your unique logo or come up with a unique brand name that will distinguish your brand from the others. You can appoint a logo designer who can create an innovative logo for you. Or, if you think you are artistic and have knowledge in logo designs, you can simply do it yourself.
3. Decide Which Brands You Want To Keep:
You certainly have more brands in your retail stock, right? Now that you are going to start your private label, you need to be quite selective about brands. You will definitely not sell the products of your competitors. As a beginner in the market, you should keep the top brands in your shelves and create products which can match their standard.
These three steps are just the primer before the foundation. Work on your strategies and take your business ahead.