Top 4 Fitness Fashion Trends for Spring that are Worth Investing in
Does it really make you feel bored and de-motivated at the thought of wearing the same fitness clothes everyday to the gym? Well, some of the leading manufacturers are crafting a curious range of apparels, keeping the fresh trends in mind, that are full of fun and quirks. So check out these outlandish trends and spice up your exercise closet.
Asymmetrical zip up hoodies
It's finally to time move over your classic favourites and keep the world guessing about your next biggest trendsetting look, be it at the gym or out in the street. A silver grey hoodie with asymmetrical zipper design is just perfect to wrap you up in oodles of cosiness when it's chilly outside in the early morning of Spring. You can wear it over a white t-shirt and team with black leggings and white sneakers.
Since a large variety of options in sweatshirts and hoodies is available at the wholesale workout apparel manufacturing hubs, retailers can check out their color combinations and designs such as zip ups and pull over to impress their customers.
Strappy sports bras
The prints and designs on the strappy sports bras are getting so sexy that you would want to leave your tank tops at home. Even celebrities have often been spotted outside the gym wearing sports bras in a rainbow of colors and graphics with amazing strappy designs. As designers are spinning out fresh looks with a concoction of hues like hot pink, bottle green, canary yellow and tangerine, it will be simply unfair to conceal a stunning print behind a basic, dull shirt. Even if you can't chuck out your top layer, having worn a sexy bra underneath will certainly spice up your workout regimen and make you feel all energetic to push all the boundaries.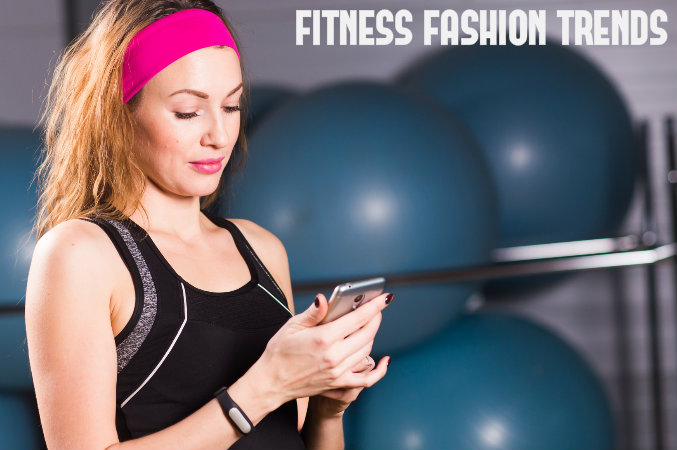 Crop tanks
A little brave experiment with your clothes can take you a little more distance of being a fashionable woman at the gym or the yoga class. The cropped up tank tops with its lightweight, easy-breezy style lends a cheerful edge and loads of finesse to the entire outfit. For your spring fitness wardrobe, choose a floral number which is as eye-catching to look at as breathable for the skin.
If business owners wish to expand their stocks with these tank tops and other wholesale workout clothing pieces, they must contact a reputed garment manufacturer online and place their orders in bulk.
Subtle stripes
After prints, stripes are the new trendsetter for this season. If you are trying stripes for the first time, then pick something in subtle forms. While the contrasting stripes on the shorts will add texture, the monochromes on tank tops will literally take you from gym to street and back again.
Since stripes are setting a new trend, retailers can bank on a wide array of tops, sports bras, shorts and pants in striped patterns and notch up the standard of their stocks. To book order, they are required to get in touch with a globally recognized workout clothes wholesale supplier and send their personalized needs and details online.