Top 5 Trendiest Wholesale Clothing Prints for Women that will Dazzle Your Boutique!
With every season, a new bunch of stylish garments arrives in the fashion arena holding the hand of the reputed manufacturers. Just as the cutting, sleeves and neckline go through changes, similarly the fashion designers experiment with new prints and patterns that set the latest trends in the market.
If you are an owner of a retail store or a fashion boutique, then you must know what the latest trends are. Otherwise you can't cater to the taste of your customers and will lag behind in terms of fashion quotient. Therefore, here is the tool to update your retail destination with the trendiest design of garments that will attract more customers to your boutique. Check out the prints that are in vogue now!
1. Summer Dress with Cartoon Prints:
This summer, the manufacturers are bringing new cartoon prints for the ladies' sundresses. Cute patterns like Hello Kitty, Garfield, Tweety, Mickey and Popeye have made their place on the summer dress straight from the television screen. Not just that, the games like angry birds and ninja are also among the popular patterns that have embellished the summer outfits. The women fashion clothing manufacturers have become well-acquainted with the latest choice of the modern customers and they are bringing these jazzy prints in the chic outfits.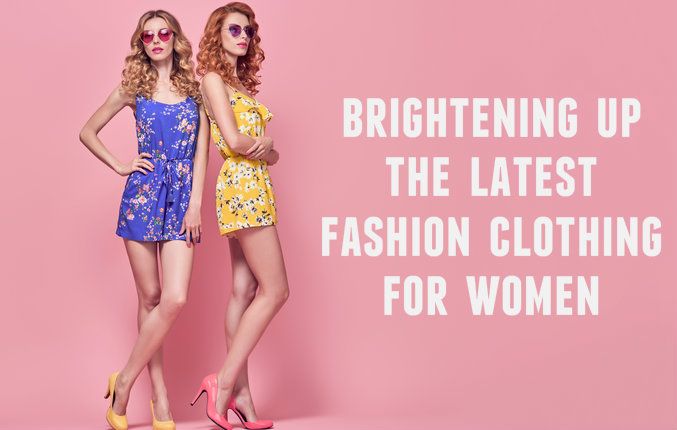 2. Zigzag Patterns With Vivacious Colours:
Beating the horizontal and vertical patterns, zigzag has been brightening up the latest fashion clothing for women. Be it the party dresses or the beachwear, zigzag patterns are stylizing the entire genre of women's fashion clothing. Adding to that, the designers are using various bright hues that are enhancing the appearance of the outfits.
3. Pretty Floral Prints:
Floral prints are never out of fashion and the garment manufacturers are re-inventing this stylish pattern in the trendy dresses. Big or small, floral patterns can really add a dash of freshness to the fashionable garments. Women of all ages can try out the floral prints and can bring out their fashionable side with little or no effort.
4. Plaid Prints in Fashionable Shirts:
Ladies' shirts have found a new form with the small plaid patterns. Paired up with denims or formal trousers, these can really make one stand out in the crowd. If you want to see a bigger crowd in your own fashion boutique, then resort to these plaid patterned shirts.
5. Sublimation Prints:
Sublimation prints have literally brought about a revolution in the fashion arena and if you want to add more flamboyance to your collection of clothes, then bring the sublimated t-shirts in your retail stock.
Just browsing through the inventories of the women fashion clothing wholesalers, you can find out the latest designs that will brighten up your assortment.