Trends Followed by Basketball Clothing Manufacturers
Basketball is one of the most exciting sport that needs superb technique and great stamina. Also, you need to be comfortable with the clothing you are wearing so as to give in your best shot in the game without having to worry about your clothing. Your garment cannot be too tight for the body as that would make you feel uncomfortable, restrict your body movement and thereby interfere in your performance. Likewise, the clothing cannot be too loose and ill fitted as well since that would again cause marked discomfort while playing. Hence basketball team wear manufacturers have come up with a whole range of clothing especially designed for this sport in all kinds of body sizes to suit all the team members- large, medium and small.
Vest in bright colors
Its a good idea to play basketball wearing a bright colored vest that attracts the attention of the spectators. These vests come in popping colors like red, blue and green with white patch along the side panel and team logo and other details printed in white. The white color on the bright base makes the details very much visible and evident. Since these vest are essentially sleeveless garment, it provides greater flexibility.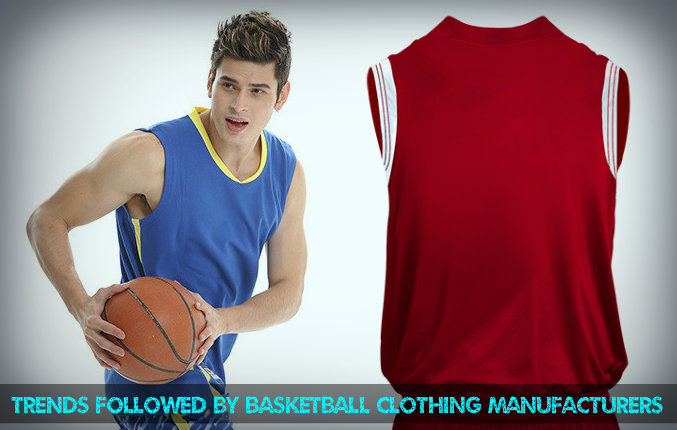 Shorts in popping hues
For the bottoms, its best to invest in a pair of shorts in eye captivating colors. The shorts have an elastic waistband with drawstrings to adjust the fit on the waist. The elastic used if of very superior grade so as to provide you with utmost comfort while playing. These shorts are usually monochromatic with just the team logo and other small details in a contrasting color.
Special fabric
The basketball clothing manufacturers ensure that all their sportswear are made from superior quality fabric. The garment is prepared from special dri-fit fabric which is made of top notch quality polyester and has special moisture wicking properties. This fabric keeos your body dry and fit by wicking the sweat. Also, this fabric is stretchable which provides you adequate flexibility. For long lasting comfort and durability, this is indeed the best fabric used in sportswear.
For your basketball team you can get your team wear done by basketball clothing manufacturers who can be searched online. They can provide you with quality stuff at reasonable prices. In fact, any business owner having a business in sports clothing or deal with basketball apparel, resort to a manufacturer to purchase in bulk.