What Customers Expect from Gym Clothing Manufacturers?
The customers of gym clothing manufacturers are either suppliers, distributors or retailers of gym apparels. Whoever they are, the ultimate target audience for these clothes are the customers who are heading to gym for a workout as a part of their routine fitness regimen. While buying gym apparels, they look for clothes that fulfill their certain needs and demands.
Gym wear to provide flexibility
The first factor to consider when you purchasing your new workout clothes is the type of exercise you'll be doing. Sport specific outfits are designed taking into account the type of movements you will be doing and what fabric you will need accordingly to be flexible. For yoga and stretching, polyester and spandex are good quality materials that allow you to bend easily.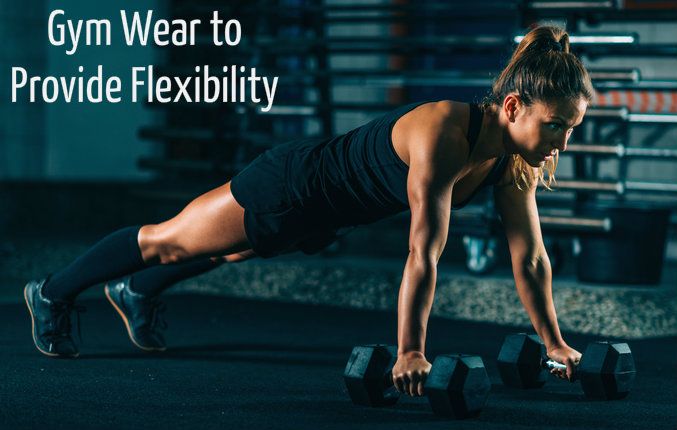 Gymwear to stay dry and relaxed
For high impact cardiovascular exercises like running and aerobics you would need fabric that has moisture wicking properties like nylon for staying dry while sweating. Previously, the most commonly worn exercise fabric was cotton. But cotton absorbs moisture and it gets heavy and uncomfortable on the body once it becomes drenched in sweat. So nowadays non absorbent synthetic fibers are used. Moisture travels along the surface of this fiber but since it cannot be absorbed, moisture from perspiration is then dispersed from the inside of the piece of clothing and drawn to the outside, where it evaporates on making contact with air.
Gym wear to regulate temperature
For outdoor sports, it's important to stay cool in the heat and be warm in the cold so as to maximize your performance. For this purpose, there are special fabrics that are light and breathable besides having moisture wicking properties to keep you cool, dry and composed even during tough workouts in the heat. To provide protection from cold, there are synthetic fabrics with air pockets. Air gets entrapped in these pockets providing warmth to the body without being too heavy on the body.
There are a wide array of gym clothes. If you are a wholesaler, then its best to buy them in bulk from a reputed gym wear manufacturer. Buying in large volumes would ensure you get them in cheap prices. For the distributors and retailers its recommended you invest in trendy gym wear as these would certainly sell more easily.