What Gym Clothing Manufacturers have in Store for Summer 2019
With every passing season, buyers of clothing and accessories push their levels of expectations even further. And when it comes to the matter of gym apparels, buyers have been seen displaying a keen interest to appear in shape even before they lift the first dumbbell. Gym clothing manufacturers have thus been exceptionally wary about what their 2019 summer introductions would include. Some of the aspects that most among the former have maintained with due diligence in their gym wear collections can be mentioned as follows…
Infinite blends of materials to choose from – Materials / fabrics make all the difference in gym clothing in terms of breathability and absorbency. However, with significant technological advancements, gym wear manufacturers have managed to introduce a range of different fabrics each of which offer optimum skin compatibility. Buyers are thus exposed to an enhanced possibility of choosing as per their individual needs.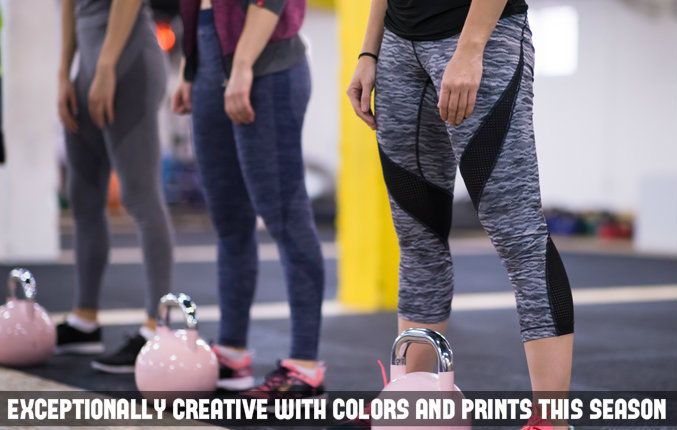 Fresh range of colors and prints – The manufacturers of gym clothing have been exceptionally creative with colors and prints this season. Introduction of collections sporting careful interplay of bold shades in the top and bottom wear have been seen to produce an instant shaping and lifting effect in the wearers. At the same time, smart prints and motifs have allowed maximum camouflage of difficult areas. This is sure to be a treat to those who need to look in shape before they actually get in shape.
Designs to suit all body types – Quality providers like the gym apparel Australia manufacturers believe that you don't need to squeeze into a certain size to look beautiful. This is one of the reasons why, they have been introducing gym clothing that is built around individual body types keeping individual needs of the same in mind. So, it is possible for the buyers to find gym clothing that is not unflattering irrespective of dress sizes.
Size and design compatibility – For those who had been nurturing the belief that certain designs are compatible with certain sizes only can put their worries to rest. This is because quality gym apparel manufacturers have managed to successfully establish a size and design compatibility which ensures that every design is available in all sizes. This idea has already been welcomed by a larger section of the fitness population.
Cost effectiveness – Last but not the least, the manufacturers have been successful in maintaining the matter of cost effectiveness which is sure to propel buyers to add more to their gym collection than ever before.