You Too Can Get The Svelte Celeb's Super Cool Workout Charm!
Heading to the gym? Get the snazzy gym apparel that will keep you fit and make you look effortlessly stylish. Embrace what the your style icon has already loved and adorned.
Here are some sensational celeb-inspired fitness gears that will boost workout for the whole season!
Vanessa Hudgens Dresses Up In The Floral Sweatshirt
A fun and spring theme print will be a perfect way to notch up your winter workout wardrobe, and add zest to the gloomy winter mood. And extremely cute hoodie in bright rose print is an awesome wear-it-with-all. You can get such floral printed hoodies styled in other designs and color from gym apparel manufacturers.
Shay Mitchell Is All Butt Up In Neon
You too can rock in a fun avatar this winter, slipping in some neon hues like the PLL star Shay Mitchell. And, of course, it will not look over-the-top if balanced well with solid shaded pull over and tanks. House the wardrobe with the vivid neon shoes just like your style icon!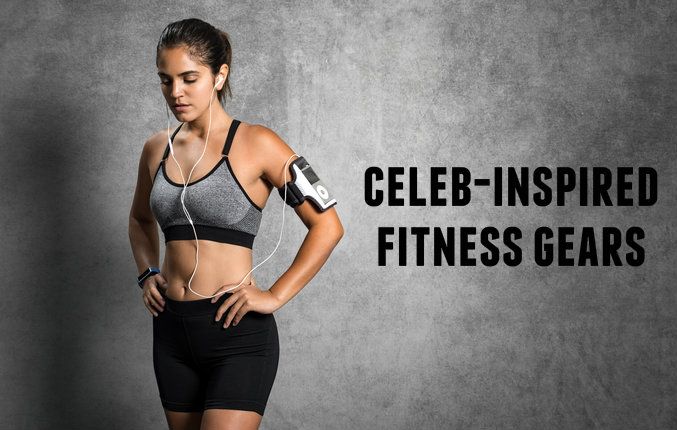 Whitney Port in super stylish bright jacket
Throw some colors this winter just like our favorite Whitney Port did, teaming her subtle striped jersey with a rocket blue full zipped jacket. While she is on with her bright baggy shorts you can warm up you winter workout sessions in light fabric and cozy red-fitted leggings.
Katy Perry in Bashing Black
While she is on with the trend and goes all neon at the gym, recently was spotted in a messy bun and designer gym wear in black. Exuding her glamour, she stunned in a full sleeve fitted jersey. The half zip closure when pulled becomes a high neck. A skin tight fitted leggings looked sexy with the white striped black jersey. Try it out!
Kourtney Kardashian and Fit Fashion Gear
We cannot forget how Kourtney returned to gym after the six days break for some squats and pushups. And not even a cool mesh jersey in black over a mellow yellow tee and finally adding a contrast fashion stance with the red front full zip jacket. However, her very recent gym selfie has created another buzz amongst fans. Her black designer workout gear was as stunning as her message that must have inspired us all.
On that account, girls and boys, release some stress and boost endorphins looking beautiful and fitting well in the exceptional winter workout wears. It is indeed one of the finest ways to keep you healthier.