3 Reasons Why Flannel Shirt is Your Best Friend and Few Fashion Tips
'What goes around comes around!' This is an old saying that truly reflects the nature of our lives. Flannel shirts, once popular, faced a downfall and disappeared. But they redeemed themselves and came back with a bang! They are better than ever! And popular too! But what makes flannel shirts so popular? Here are three reasons to justify the statement.
Reason 1: Flannel shirts are comfortable to wear! They are like the snuggle bombs which explode you with coziness. Given that the colder months are on a roll again, flannel shirts serve the best purpose as they keep you warm inside, with you not having to be worried about feeling the chill.
Reason 2: Flannel shirts are for everyone! No like literally, they are for everyone. Men and women can wear them with equal panache. The ubiquitous nature of a flannel shirt further adds to its popularity. Wholesale flannel shirts manufacturers have crafted shirts for both that showcase a plethora of shades and textures.
Reason 3: Do you know that flannel shirts work well with layers? The more the layers, the better it looks. As surprised as you might be now, flannel shirts when teamed with bomber jackets or denim jackets look sassy and add to the cool status quo.
Now you know that flannel shirts are your best friend and will never disappoint you. Ever! They went around and came around as well.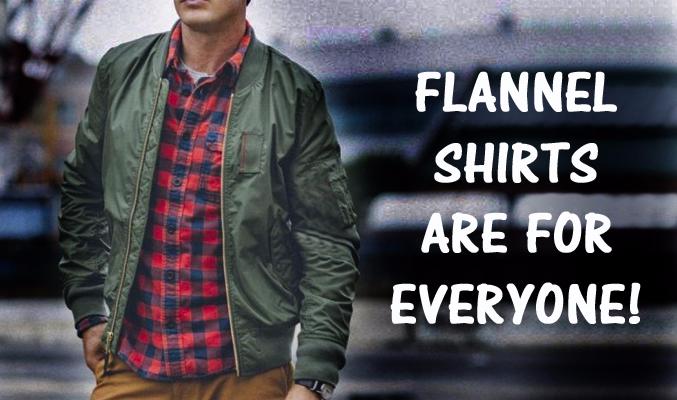 But how do you wear them? Well, since it is different for men and women, here is looking at each individually.
For men– Since flannel shirt should be your forte, you can wear it in the easiest way imaginable. Throw your flannel shirt over a plain white shirt and complete the ensemble using a pair of denim and plimsolls. The attire is simple yet comfortable and classy. Keep the accessories at bay and just let the shirt work its charm. Wholesale mens flannel shirts are available with the best of the manufacturers.
For women– You can too opt for something simple yet chic. Instead of wearing your flannel shirt with a pair of jeans, tuck it into a pair of trousers in black. A pair of ankle length boots and a modest neckpiece will add to your elegance. You can further use a statement belt to highlight your stature. Top manufacturers have the best of wholesale womens flannel shirts displayed in their catalog.
Thus, with all these tips, make good use of your flannel shirt. Retailers can make a bulk purchase of the same at discounted prices!