3 Ways to Make Huge Profit in Kids Clothing Business!
As the growth slows down right after we cross our adolescence, we need less amount of clothes. But kids in their developmental phase require enough supply of clothes. Something that used to fit the kids 2 months ago might become too short or tight for them. Therefore, a kids' clothing retailer must always keep their stocks updated with the latest items. Choosing kids clothes as a product for retailing can always be profiting if you maintain few things.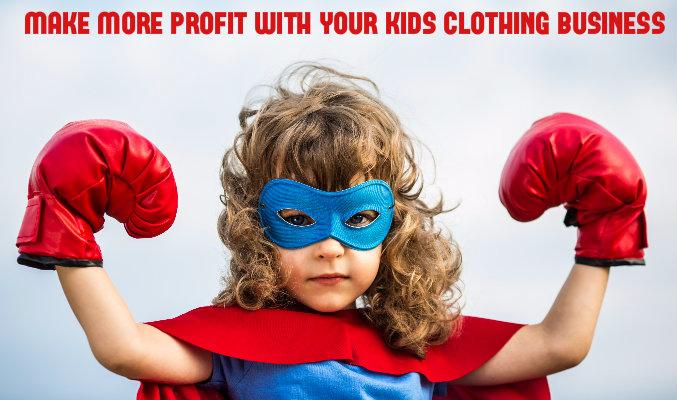 With the arrival of reputed kids' clothes manufacturers in the online arena, it has become easier to purchase wholesale clothes for the retailers. Wide variety of style, colours and designs are also available at the online shops. So, if you want to take your business ahead, here is what you need to do. Check out the 3 ways to make more profit with your kids' clothing business.
1. Adhere To The Best Quality:
If you have already started your business with high quality kids' clothing, then you have raised the expectation of your audience. They look up to you when it comes to good quality outfits for their kids. Never disappoint your customers in terms of quality or prices. To maintain the best quality of the products that you are retailing, you need to choose the right manufacturers who use the best materials, printing methods and best quality inks. You can choose from the top-rated kids' fashion clothing manufacturer who keep updating their inventory every once in a while. To check out their latest products you can simply browse their website and check out their products. Always read product reviews before choosing your manufacturer. You certainly don't want to end up spending your bucks on all the wrong products, right? One more advice – always check sample before you order more products. This will give you an idea about the quality of the material and designs.
2. Stay Ahead Of Time:
If you are a retailer of clothing, all you need to do is stay in style. Well, it doesn't mean that you have to appoint a professional fashion designer or get in touch with a fashion house. You just to have to bring the right clothes at the right time in your retail store. With every season the fashion evolves. You should always keep your stock updated for the coming season so that your customers never return disappointed. To stay well-informed about the latest trends, always keep an eye on the web stores of the kids' fashion clothing manufacturers.
3. Give A Touch Of Innovation:
Private label itself is the new trend and the retailers are busy creating their own brands. If you too want to be ahead in the competition, give a touch of innovation to your stock. Nowadays, you can easily customize your orders online with the well-known kids' clothes manufacturers. Therefore, do your best to make your collection more attractive to your customers.