4 Top Factors that Should Influence Your Choice of Gym Clothes
With rising concerns about health, many more people are frequenting gyms more these days than at any time before. This has made the demand for quality gym apparels go up. You can find many companies manufacturing and offering gym outfits, each claiming to be better than the other. As a buyer, you have to steer clear of low quality stuff and choose only the best varieties that make your exercise sessions at the gym highly comfortable and worthwhile. The following 4 factors should influence your choice of buying clothes for gym sessions.
Material
It is essential that you choose only those gym wear manufacturers which use high quality material to make gym wear. Look for dresses made of pure cotton, which can readily soak up sweat and allow body moisture to escape and be air-dried. With a comfortable and breathable fabric, you will be able to retain your energy and work out without feeling too hot and uncomfortable.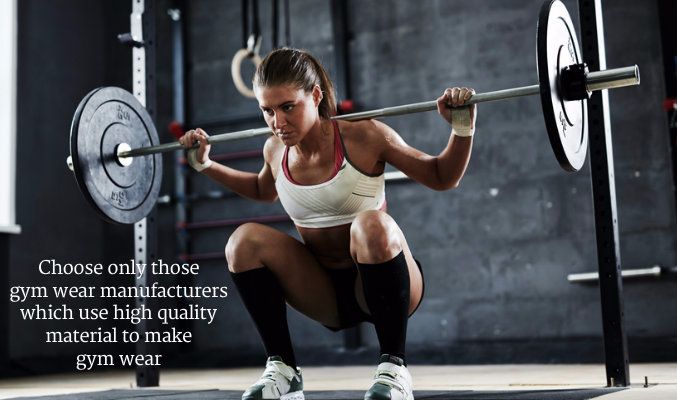 Colors
You should also get outfits of the right color. Look for dresses made of lighter color so that the surrounding light is reflected and you can stay cooler while working out. However, if you exercise in a fully air-conditioned environment or you live in a cold weather country, you may go for darker colored outfits.
Comfort
Whether you are choosing gym apparel Australia or USA, comfort should be one of your top priorities. Choose dresses that are not too loose but not too tight either and can allow you to be comfortable as you work out. 100% pure cotton fabric would help you to be comfortable while you move from one strenuous workout to another. You should be able to move about freely at all times that you exercise.
Price
The price should be another thing that you should care about. While you should always look for the best quality apparels, you should also take care that you do not spend over your budget. Do some price comparison across stores and find out the cheapest options. However, there should not be any big compromise on quality. You can choose to buy from online stores which offer dresses at more competitive rates.